Get my ebook
when you subscribe to my free newsletter, Lynn's Kitchen Adventures.
Chicken Bacon Ranch Pasta Salad is the perfect summer meal! I love ranch dressing. Love it! It is my favorite salad … [Read More...]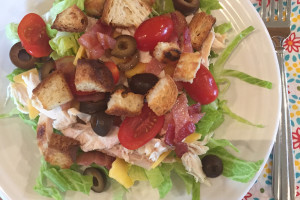 This time of year I am always looking for quick and easy recipes that don't require me to use the oven much. And when I do use the oven I tend to do it all on one day. I make the most of having to turn it on and I bake several things at once. That … [Read More...]
We are a participant in the Amazon Services LLC Associates Program, an affiliate advertising program designed to provide a means for us to earn fees by linking to Amazon.com and affiliated sites.