Get my ebook
when you subscribe to my free newsletter, Lynn's Kitchen Adventures.
I am trying to clean out the freezer and cupboards of some odds and ends that need to be used up. … [Read More...]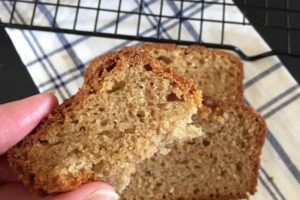 That gluten free friendship bread in the picture above is one of our favorite gluten free quick bread recipes. It is also one of the most … [Read More...]
We are a participant in the Amazon Services LLC Associates Program, an affiliate advertising program designed to provide a means for us to earn fees by linking to Amazon.com and affiliated sites.