This post has nothing to do with food or cooking. But I was so excited about the bargain I got today I decided to post about it.
My son needed something to wear for pajamas now that the weather is getting warmer. Last years stuff just does not fit. I was looking around at Wal-mart to see if I could find him something. I discovered that they had a lot on clearance. I found him something to wear for now but I also found him this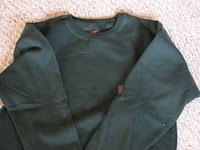 And this
You are probably thinking what is so great about a sweatshirt and sweatpants. Well, the price. They were only $1 each. Yes, $1. I could not believe it. So, I bought him these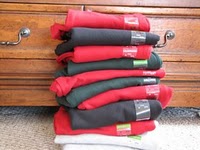 I got him several colors in the next several sizes. I bought 6 sweatshirts and 5 sweatpants for $11 plus tax. I think that is quite a deal. You can't find it that cheap at thrift stores. My kids like to wear sweats in the winter for pajamas so these will be great to have. I won't need to buy him pajamas for wintertime for couple of years.
I will post on food soon……. For more savinns check out Super Saving Saturdays