I think we need to remember to be thankful for the little things. So often we don't realize how good we have it. We complain about things, we get bored with things, we get tired of the same things. For me this happens a lot with food and cooking. I get tired of cooking the same things, I get tired of eating the same things. I like variety and change in my cooking and food.
We plant a garden every year. Each year we plant this zucchini.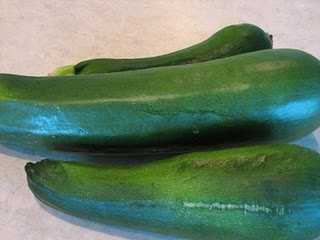 I am taking time today to be thankful for zucchini. Do you know why? Because right now I am loving having zucchini. We are eating it raw, in salad, grilled, in breads, and desserts. But in another month or so when I have more zucchini than one family can possibly eat and I am taking zucchini to all my friends, I will be tired of it. I will be asking myself why I even planted zucchini because we always have to much. If I take time now to be thankful for it, which I am, than in a few weeks maybe I will remember how much I enjoyed it earlier on.
I am thankful to have food. I am thankful to be able to grow a garden and enjoy the benefits of it, and yes I am thankful for zucchini!
Thanks Laura for hosting Grati Tuesday!