After a few weeks off from menu planning, I am ready to start back. I really do miss it when I don't have a plan. I do not like to have to think about what we will have for dinner at 4:00 because I have not planned. Our meals are definitely better when I plan ahead.
Right now I have a lot of stuff coming from the garden. I have quite a few zucchini and cucumbers. I am getting a ton of tomatoes and am starting to get a few peppers. So, I am planning meals according to those things.
So, here is the plan.
hamburgers and grilled vegetables
hot dogs and vegetables
taco salad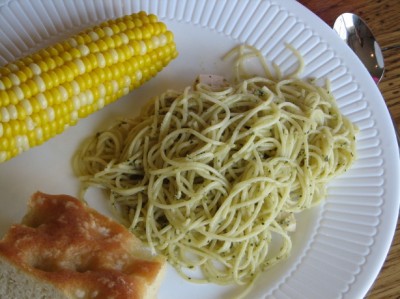 pesto pasta and
 my version of bruschetta
Indian burgers with yogurt sauce
crock pot fajita steak
For more menu planning ideas see Menu Planning Monday.