I usually stick to food and kitchen posts, but I would like to take a minute  today to post about my eleven year old daughter. She has a unique talent for her age or at least unique in our day and age. She crochets and she crochets really well. She makes and sells items like this.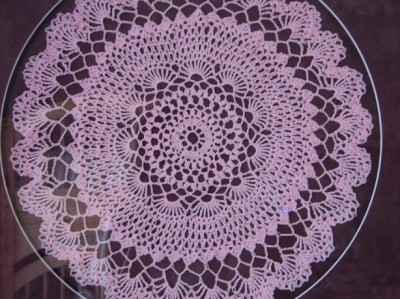 This was the first project she ever crocheted and we had it framed for her.
She also has a blog where she talks about her projects and she was recently interviewed by Kathy at Teaching Good Things. Kathy is doing a series on young Entrepreneurs and my daughter Brianna was featured this week.
Brianna, mom and dad are very proud of all your hard work. Keep up the good work!