I have been really struggling with breakfast. I have always struggled with making breakfast for my family because I am not a breakfast person. I rarely eat much in the morning. However, the rest of my family likes to eat breakfast, so I have to come up with something.
Since going gluten free I have found breakfast to be even more challenging. So much of what Americans eat for breakfast contains gluten. Pancakes, waffles, toast, muffins, cereal, etc., they all contain gluten. I have made gluten free pancakes and waffles, but honestly they are not the same. They are okay, but not great. I have made some good gluten free muffins and we have found some gluten free cereal that we like, but I still feel like our breakfast choices are limited. I definitely find breakfast to be the most challenging meal to serve gluten free.
The rest of our meals have been going well. This week's plan is pretty simple. I planned  mainly quick and easy or crockpot meals for the week.
Dinner
steak, roasted french fries, salad, ice cream for dessert (this will be my husband's birthday dinner)
taco soup
crock pot pork roast and rice
sloppy joes, onion potatoes, vegetables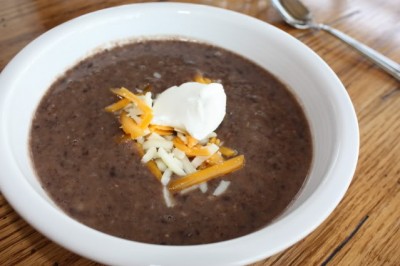 For more menu planning ideas see Menu Planning Mondays.