This Giveaway is closed.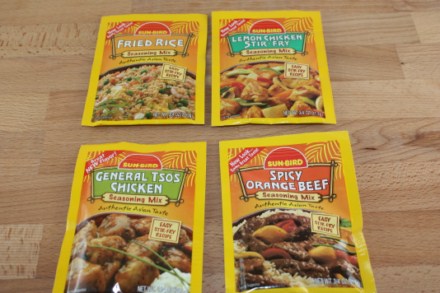 I was recently contacted about trying some of the SunBird Asian Seasoning Packets. Now, I will start by saying this is not something I usually buy. If you are familiar with my site than you know that I like to make things from scratch.
However, since going gluten free, I have not been able to make many of my family's favorite quick and easy meals. Eating out is also almost impossible, especially in the small town we live in.
I knew that mixes like this would provide a quick and easy meal. Sunbird offered to send me several of their seasonings that were gluten free, so I decided to give them a try.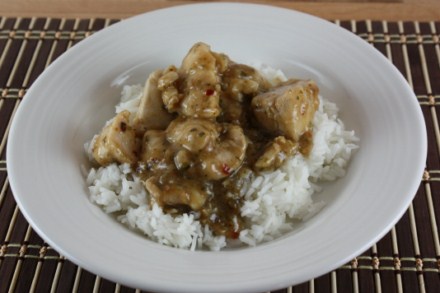 After trying several of the sauces, the General Tsos Chicken was all of our favorite. It was spicy, but not too spicy, or at least not too spicy for my family. The mixes were quick and easy to make. In fact, I had them ready in less time than it took to cook the rice.
Not only did Sunbird send me seasonings to try, they offered to giveaway a case of their seasoning mixes and a $25 gift card  to one of my readers.
This giveaway will end Tuesday March 23, 2010 at 6:00 pm.
US residence only please
For a chance to win the case of seasoning mixes and the $25 gift card:
1. All you have to do is leave me a comment
For bonus entries:
2. If you are a subscriber to my site, thank you, leave me a comment letting me know that you subscribe. If you are not a subscriber yet, you can sign up for my free updates via email or RSS and then come back and let me know you subscribed.
3. If you are a facebook fan leave a comment letting me know, if you are not a facebook fan become one and come back and let me know that you became a fan.
Sunbird sent me four packages of seasoning and money to cover the cost of ingredients and the time for reviewing these mixes. However, the opinions in the post are my own.