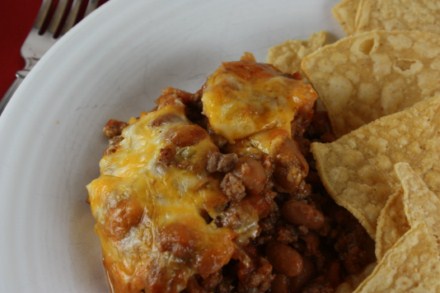 I think we all need a few recipes that are quick and easy. We need recipes that contain ingredients that we always have in our kitchen.
This recipe is one of those. It is a quick and easy. This is one of those recipes that you can put on the table with very little work using ingredients you probably already have.
This is nothing fancy. In fact some might consider this almost too simple. I disagree. I think it is a perfect, busy night dinner.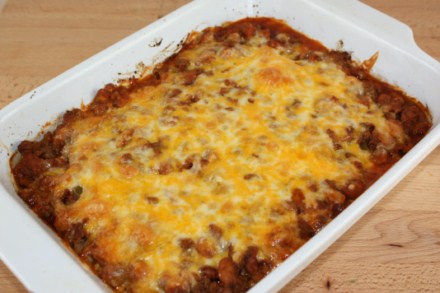 Mexican Beef and Bean Casserole
1 lb ground beef
2 cans pinto beans, drained
1 (8 ounce) can tomato sauce
½ cup salsa
1 teaspoon chili powder
1 cup shredded cheddar cheese
Cook beef in skillet until brown, then drain.
Mix beef, beans, tomato sauce, salsa, and chili powder. Place into a 9×13 pan.
Sprinkle with cheese.
Bake at 350 for 25-30 minutes or until heated through.
I like to serve this with tortilla chips and salad, but you could also serve this with tortillas and use it more like a filling.
This posted linked to
$5 Dinners
and
DIY Day
.