If you follow me on facebook then you know that yesterday I cooked an 18 pound ham. Yes, you read that right an 18 pound ham and that was actually only 1/2 a ham.
We raise hogs as a side job/hobby farm. The meat we get from our hogs is really good. We are very careful how we raise and feed them, so we have high quality meat.
I love having a freezer full of pork, but I do get tired of ham. You usually get 2 hams per hog, but we have each of those cut in half, so we end up getting 4 hams per hog. This means we eat a lot of ham each year.
This year our hams were the largest hams that we have had. We ended up getting four 16-18 pound hams per hog, and that is a lot of ham.
The trouble with having a lot of ham is that I am tired of ham.
Yes, I know that many of you would love to have lots of extra ham in your freezer, and I am thankful for it, I am just tired of it, and because I am tired of it I have not cooked much of it this year. This means I have three hams in my freezer that need used up before we butcher our hogs in December.
And that is the reason I cooked a ham yesterday and why this week should be title how many ways can I serve ham week.
I have my menu plan made up for the week, but I would love to hear how you like to use up leftover ham.
I really some new ideas for the other hams sitting in my freezer? Not to mention the hams that will fill up my freezer again once we butcher this years hogs. So, please help me out and leave me some new ideas for leftover ham.
Dinner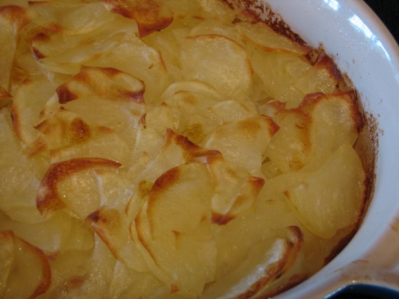 ham and potatoes (I am basically adding ham to that potato dish)
ham and cheese panini sandwiches and fruit
leftover ham (maybe pasta or alfredo)
breakfast for dinner (ham of some sort)
pizza and salad
ribs, oven fries, and vegetables
For more menu planning ideas see Menu Planning Mondays.