My love of TJ Maxx, Ross, and Marshalls started years ago when my sisters and I realized that we could find brand new, and often name brand clothes, for not much more than thrift store prices.
Over the years I have found all kinds of things from clothes to housewares at stores like TJ Maxx and Marshalls, but I have recently discovered that they carry some very nice cookbooks, at very good prices.
Now, I know they have carried cookbooks for years, but often they were ones that I have never heard of or would want to cook out of.
I think things are changing though.
I recently found this at Marshalls,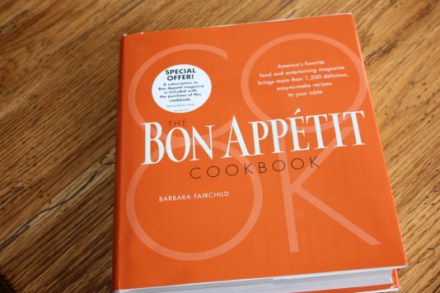 for $12.99!
I have wanted this The Bon Appetit Cookbook
for awhile, but did not want to pay the $20-$30 dollars that I had seen it for, but for $12.99 I knew I "needed" it.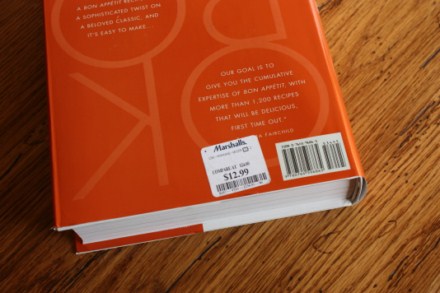 Well, okay I did not need it, I already have quite a few cookbooks, but this one was definitely worth purchasing. It is a very nice cookbook with over 700 pages. It was definitely worth $12.99
Next time you are at Marshalls, Ross, or TJ Maxx you might want to take a look at the cookbooks. I will definitely be on the look out for them, because not only would they make a great addition to my collection, they would be good gifts to keep on hand.
Have you found any good cookbooks lately?
And TJ Maxx, Marshall's, and Ross did not compensate me to write this post. They have no clue who I am. I truly love their stores and this cookbook. I was thrilled to find a cookbook like this and I hope they continue to sell more of them.