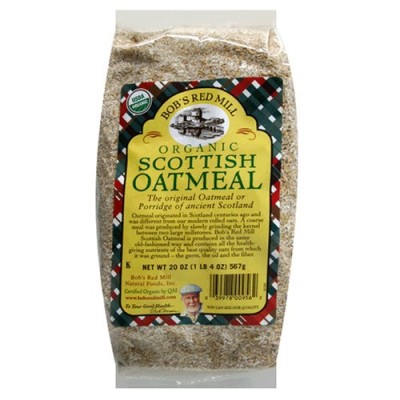 I have posted many times how much I love Bob's Red Mill and their products. If I lived close to Bob's Red Mill, I would be there quite often, but I live in Oklahoma which is half way across the country from the Bob's Red Mill store.
I have been able to find some stores in my area that carry Bob's Red Mill products, but I find that the selection is very limited and the prices are usually quite high.
One way I save on Bob's Red Mill products is to order them online. It is often cheaper and more convenient for me to shop online, and if I order through Amazon I can get free shipping on orders of $25 or more, which is a great deal because shipping can really add up on flours, mixes, and other grocery type products.
Right now Amazon has quite a few of the  Bob's Red Mill products
on sale for 15% off, and if you sign up for subscribe and save you get an extra 15%. Some of the products on sale are even gluten free ones and gluten free products are often hard to find for a good price.
So, if you are looking for some healthy and/or gluten free products check out the sale on  Bob's Red Mill products
at Amazon.
And to get even a better deal today only, (Wednesday) Living Social is offering a $20 Amazon gift card for only $10. All you do is enter your email to sign up, enter your zip code  and the Amazon gift card offer should show up. This gift card offer would make the Bob's Red Mill products an even better deal.
But even if you do not need any Bob's Red Mill products the Living Social Deal is a good one. You could use it toward cookbooks, books, or anything else. I can always use an Amazon gift card and a $20 one for only $10 is a great deal. Now to decide what to spend mine on. I think I might just have to spend it on some products from Bob's Red Mill