I want to thank you all for answering my question yesterday on how you prepare for a storm. My daughter and I have really enjoyed reading through all the answers.
This week is going to be a shop from the pantry week. I have not left the house in a week and I may not get to the store until the end of this week because we have another major winter storm headed our way on Tuesday and Wednesday.
I do plan to send my husband to the store for a few things like fresh fruit and vegetables, and some dairy products, but a big shopping trip will have to wait. I could probably get out to the store if I had to, but I think I will leave that to my husband and his 4WD truck until the roads get better.
Thankfully I have a well stocked pantry and have plenty of food in the house, so I was able to easily come up with a menu plan using what I had on hand. Cooking from the pantry may actually be a good thing because it will help me use up some things that have been in there for awhile.
Here is the plan.
Green Chili Rice and Homemade Refried Beans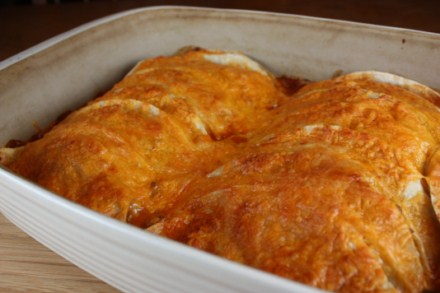 Breakfast for Dinner
Chili
Oven Risotto with Tomatoes and Sausage
For more meal planning ideas see Menu Planning Monday.