We all know someone that loves to cook and receive gifts for the kitchen.
Whether is it your mom, your sister, your best friend, or your son or daughter who is just learning how to cook, almost everyone can use a gift that help them in the kitchen.
So, over the next few weeks leading up to the holidays, I am going to share a few of my favorite things that would make perfect gifts for the cook.
Today I am sharing a few bargain priced cookbooks with you.
I own and LOVE The Cook's Country Cookbook: Regional and Heirloom Favorites Tested for Today's Home Cooks
. This cookbook is almost 600 pages, and is currently price at $13.98 on amazon.
I bought this The Cook's Country Cookbook
a few years ago and I paid a lot more for it than $13.98. If you know someone that loves Cook's Country and Cook's Illustrated magazines, this would be a perfect gift. Really, this would be the perfect gift for just about anyone that loves to cook or wants to learn more about cooking. And you won't find many 600 paged cookbooks for this price.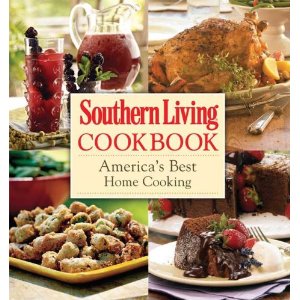 This Southern Living Cookbook
is another great deal. I am sure many of you know and love Southern Living Magazine, their recipes, and their cookbooks. I have received their magazine for years and I own several of their cookbooks. Their recipes are classic recipes that everyone loves.
This Southern Living America's Best Home Cooking Cookbook
is actually one that I do not own, but it is a great deal right now on amazon. Like the book above, this Southern Living Cookbook
is large cookbook containing 600 plus pages and is currently priced for $13.62. Yes, another 600 page cookbook for under $14.
I  have yet to find a Southern Living Cookbook that I did not enjoy and this one looks really good. This would be a great gift for anyone that loves Southern Living or Southern Cooking.
I would love to hear your thoughts on these cookbooks if you own either of them. What do you think of them?
Note: This post contains affiliate links.