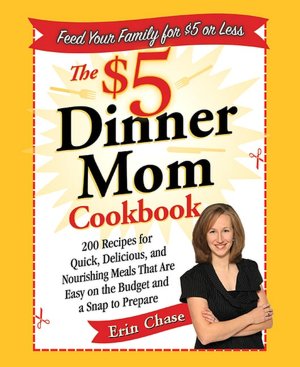 Today I thought I would share a few gift ideas perfect for Christmas, or really any time.
The first idea is the $5 Dinner Mom Cookbook
. I have followed Erin's site for several years now. In fact, I think I have been reading $5 Dinners almost since the beginning of the site. I have also gotten to meet Erin in person and spend some time with her. And she is just as great, and as much fun in person, as she is on her site.
What I love about Erin is that she has a passion for fixing delicious food at a great price. And her $5 Dinner Mom Cookbook
is on sale right now on Amazon for only $6.00. That is about the cost of one dinner. This is a great price for a cookbook and would make a great gift. There are not many cookbooks that you can buy for under $6 and I am guessing this price will not last long.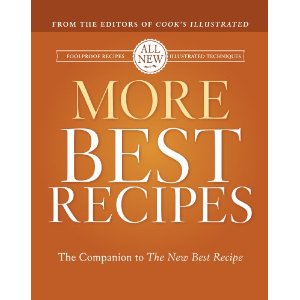 It is no secret that I LOVE Cook's Illustrated and Cook's Country. One of the newest cookbooks in my collection is the More Best Recipes
cookbook and I love it. At almost 800 pages it is a large cookbook and well worth $15.98. If you know some one that loves to cook, I highly suggest any of the Cook's Illustrated Cookbooks
. Any of them would be a perfect gift.
Now for some gadgets.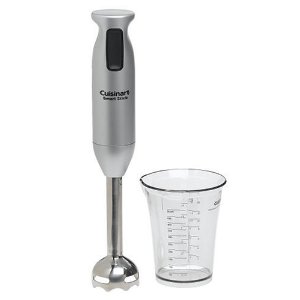 I love my Cuisinart Immersion Blender
. I love, love, love it. It makes pureeing foods and quick blending so easy. I got one of these a few years ago, and it was one of those things that once I started using, I wondered what I did without it. It has become one of my favorite small kitchen appliances. You can find these at many stores, especially this time of year, but right now Amazon has a newer version of the Cuisinart Immersion Blender
that I own, for only $29.99, which is a great price. And they have it in all kinds of fun colors.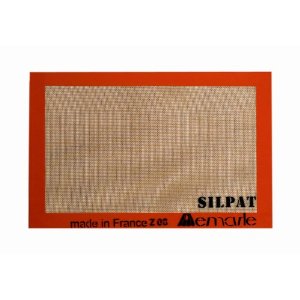 Another kitchen gadget that I love is my Silpat mat
. I use it all the time, especially for candy making and for cooking delicate cookies. If you love to cook you need one of these. They make clean up so easy. Food cooks up great on these and comes off so easily. They also make a great gift, because even if someone has one Silpat mat
they could probably use another one. I might just have four of them…..I told you I loved them.
I also have a fun non food gift idea especially for kids.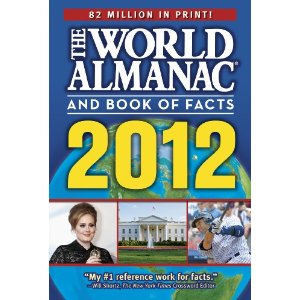 I was recently sent the The 2012 World Almanac
and the The 2012 World Almanac For Kids
to review and my kids loved them. In fact my daughter who recently had hand surgery spent several hours looking through these books and quizzing us on our knowledge of everything from odd facts about the United States and other countries of the world, to one of her favorite subjects, odd facts about the Presidents and their families.
It has been years since I looked through an Almanac and I was not sure what to expect when I received these, but I was really impressed by the amount of information in them. I think these would make a great gift for a teen or tween that loves to read and learn new things. They would also make a great gift for an adult that loves to learn or for one of those people that you need to get a gift for, but who doesn't really need anything. Almanacs are one of those books that you can just leave lying around and pick up here and there and learn so much.
Note: Amazon prices may change at anytime, so these prices may not stay the same for long. If you notice a price change, please let me know and I will adjust the price in the post.
Disclaimer: This post contains affiliate links. I was also sent a free copy of the 2012 World Almanac and the 2012 World Almanac for kids, but my thoughts and opinions are my own.