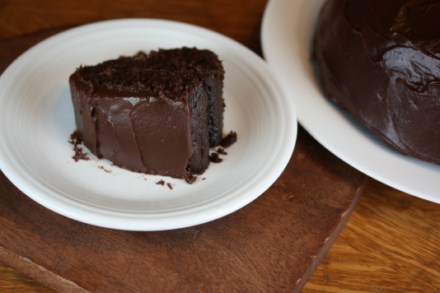 My sister recently posted a recipe for gluten free root beer cake on her site and I knew right away that I needed to try it.
It looked and sounded so good. And I can definitely say that it is very good!
We loved this cake, especially the frosting. I think the frosting would work on just about any chocolate cake. I do add a little more liquid to the frosting to make it thinner, but that is the only change I make to the recipe.
And in case you are wondering, it works with Dr. Pepper also. Being a Dr. Pepper person myself, I just had to try it to see if it would also work. The root beer/Dr. Pepper flavor in this is faint, it is more of a flavor enhancer, so I really think you could even use cherry coke or something like that as well to change up the flavor just a little.
But really you should try this cake. It is really good!