When I give a gift I like to think about what the person would really enjoy and use. And gifts for the kitchen are something almost anyone can use.
Well, okay so maybe there are a few people out there that hate to cook or don't cook, but overall we all have to eat, so almost everyone has to do at least the basics.
So, today I thought I would share twenty of my favorite gift ideas for the cook. These are products I use and love, or I would love to receive.
And I know there are many of you out there with gluten free family and friends, so I will share some fun and practical gift ideas for the gluten free family or friend, later this week.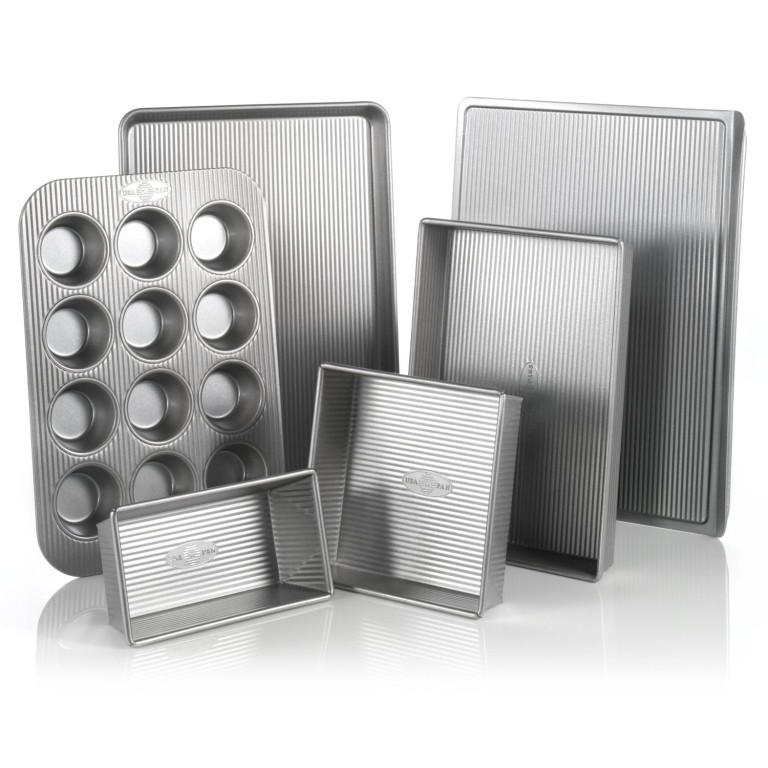 We are going to start things off with my new favorite bread, cookie, and muffin pans. I love these! And who can't use a nice cookie sheet, bread pan, or muffin tin.
Most of my cookie sheets and bread pans are old, as in they were wedding gifts around 18 years ago old. I have slowly been replacing the ones that have worn out. And these pans from USA Baking Pans
 are so nice.
This is the same brand that makes bakeware that King Arthur flour sells. In fact the first one I bought, I got through King Arthur and I loved it, but did not love the price. After doing some research I realized these were the same pans that Amazon and other places sell. I have even seen them at stores like Bed, Bath, and Beyond. I now have several of these and I cannot tell the different between what King Arthur sells and the other ones I bought. Well, except King Arthur puts it's name on theirs.
I think new cookie sheets,
 new bread pans
, or new Cupcake/Muffin Pans,
 would be a perfect gift. Muffin tins would probably be my first choice, because I think I love them the most. The muffins slide right out of these.
Any or all three of these would make a great gift.
Another great gift is an Immersion Hand Blender
. I love and use mine all the time. It makes pureeing sauces, soups, and even homemade refried beans, so much easier. If you know someone that loves to cook and does not have one of these, I think they would love one.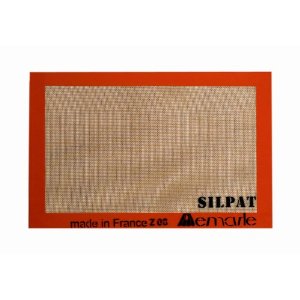 I have posted before on how much I love my Silpat Mat
. If you know someone that loves candy and cookie making, these are a must have.
I have an older version of this Cuisinart
 ice cream maker and love it during the summer. And now that my family deals with lots of food issues, we use it even more. Another great gift idea.
These Pyrex Storage
 containers are a very practical, yet nice gift idea. This set is from Amazon, but I bought mine at Wal-mart several years ago and use them all the time. They work great for freezer cooking as well as storage. I love these, my mom loves these, and so do my sisters. Really you cannot go wrong buying someone a set of these.
If you want to give a gift that will be around for years and years and something that can passed on to the next generations buy Lodge Cast Iron Pans
. I think these are a must have in any kitchen. They are practical, work well, and will last for years. My mom and sisters gave me a set years ago and I use them all the time. And personally I love the Lodge brand cast iron the best.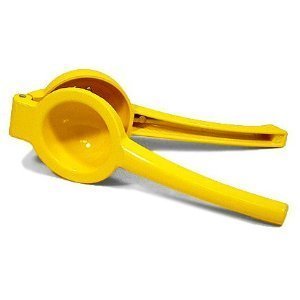 Need an inexpensive but fun gift to give, how about a Citrus Press
. This works wonderfully for lemon and lime juice and does not cost much at all.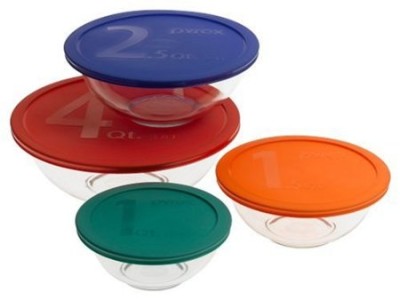 When I got married I received some Pyrex bowls as a gift. I still use these bowls all the time, but mine do not have the lids, and I so wish they did. I saw a set just like this Pyrex Smart Essential Mixing Bowl Set
 that Amazon has right now, at Sam's Club last year, and I so regret not buying it. I debated about a getting it and decided that my set without lids was just fine so I passed it up, but oh the lids would be so nice for stacking in the fridge and for taking food places. And since they are Pyrex you know they will last for years and years.
Now for some cookbook ideas.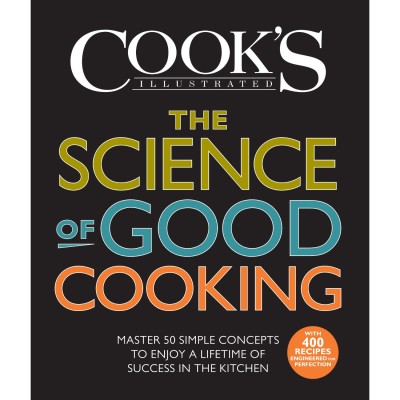 I love Cook's Illustrated and their new book the The Science of Good Cooking
 is on my wish list. If you know someone that loves the science behind food and cooking this would be a great book.
Another book on my wish list is The America's Test Kitchen Quick Family Cookbook: A Faster, Smarter Way to Cook Everything from America's Most Trusted Test Kitchen
. You really cannot go wrong with any cookbook from Cook's Illustrated or Cook's Country.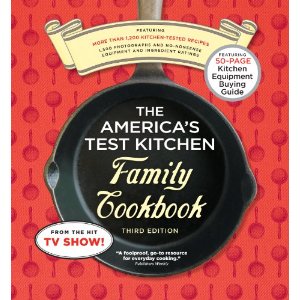 And one more by America's Test Kitchen and it is a book I own and love.The America's Test Kitchen Family Cookbook
. This one is perfect for someone new to cooking. It contains basic recipes and ideas and is one of my most used cookbooks.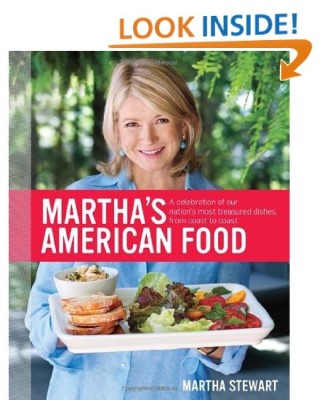 I also love Martha Stewart cookbooks and this Martha's American Food
 is one of my new favorites from Martha. I love this book because it is food we all cook. It is food from around America. From Pancakes to Tuna Salad Sandwiches this cookbook is full of modern day twists on regional classics. And like all Martha Stewart Cookbooks the photography is amazing.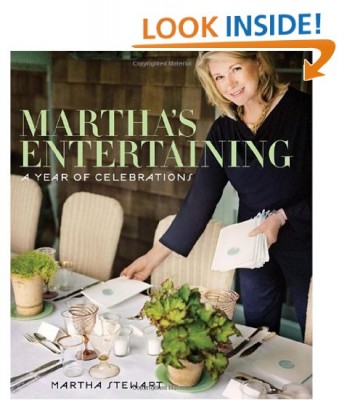 This next one is one I put reluctantly on the list, mainly because of the price. I love this book. I have the original Martha Stewart Entertaining Cookbook and several of my favorite recipes come from it. This Martha's Entertaining: A Year of Celebrations
 is a totally new entertaining book with modern recipes and ideas. And this is more than a cookbook. This is a coffee table type book. The photography is amazing and the ideas are wonderful, although not always practical for most of our everyday lives. If you know someone that loves to cook, loves coffee table type books, and is hard to buy for, this book might be just the gift for them.
Now for a few cookbooks from people I know.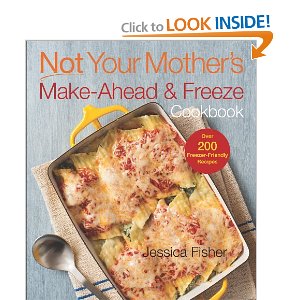 My friend Jessica put together a wonder freezer cooking cookbook that was released this year and it would make the perfect gift for just about anyone. This is modern day freezer cooking. Not Your Mother's Make-Ahead and Freeze Cookbook
 is full of freezer cooking recipes and ideas for today. And not only does it contain recipes, it also contains tips and cooking plans for freezer cooking.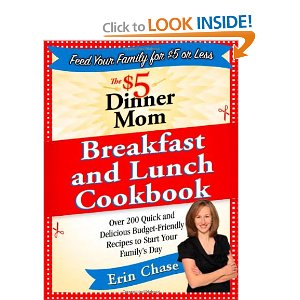 And my friend Erin of $5 Dinners has written three cookbooks and they are all great, but right now you can get her Breakfast and Lunch Cookbook
 for only $6. Yes, $6! Which is a great price for a gift and this book is full of easy and budget friendly recipes. (That price may not last for long though) And really, you can't go wrong with any of Erin's cookbooks. They would all make great gifts.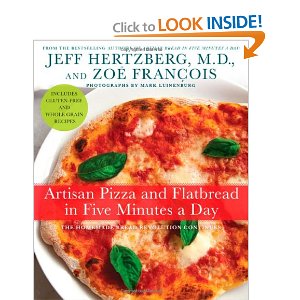 And if you know someone that loves to bake bread I highly recommend the Artisan Bread In Five Minutes a day cookbooks. I loved their cookbooks and recipes before going gluten free. They are easy to do and are great for everyday cooking. They have three cookbooks, Artisan Bread in Five Minutes a Day
, Artisan Pizza and Flatbread in Five Minutes a Day
, and Healthy Bread in Five Minutes a Day
. Any or all of them would make great gifts for someone who loves to bake.
I hope that gives you some great gift ideas for those that love to cook.
Note: This post contains affiliate links. Thanks for supporting this site.