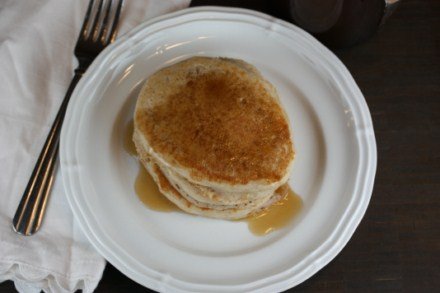 Yesterday I shared that I would be sharing more crock pot recipes in 2013 and today I wanted to share a few more things that I have planned for 2013.
This year I decided to focus on some themes for my site. Crock pot recipes will be one and over in my allergy I have decided it is the year of the gluten free cookie. Now, I will share way more than cookies in my allergy section, but I have challenged myself to come up with twenty five new gluten free cookies in 2013. If you are gluten free, you will want to be sure to follow along.
My other goal for 2013 is to focus on homemade. I love recreating food that my family loves at home. From restaurant favorites to homemade versions of convenience foods, I love the challenge of recreating food at home. Plus, making things at home is usually healthier and less expensive.
Over the years I have shared many homemade versions of my favorite foods. Some of the most popular recipes on my site have always been my recipes like my homemade enchilada sauce, homemade taco sauce, my homemade version of Panera soups, and how to make homemade pudding.
I love sharing how to make things at home and I love helping others learn to make their favorite foods at home, so I can't wait to share more homemade favorites throughout 2013.
I learned from the best when it comes to making things at home. When I was growing up my mom cooked almost everything from scratch. She baked, she canned, she dried food, and she made do with what she had on hand. I have learned quite a few recipes and tips from her on making things at home and I plan to share many of them, plus some of my own, throughout the year.
So, in between the normal kitchen tips, recipes, and ideas, you will find a lot of crock pot recipes, gluten free cookies, and homemade versions of your favorite foods.
I don't have a planned schedule for the homemade theme, but I plan to share them throughout the year. My goal is once a week, but we will see if I can keep up with that.
And the homemade theme will cover both my main site and my allergy section. I plan to share all kinds of homemade favorites on my main site, but there are so many foods that we loved that we can no longer have, and I can't wait to share some homemade gluten free versions of those foods with you in my allergy section.
I hope these are features that you all will enjoy.
What would you like to see in 2013?