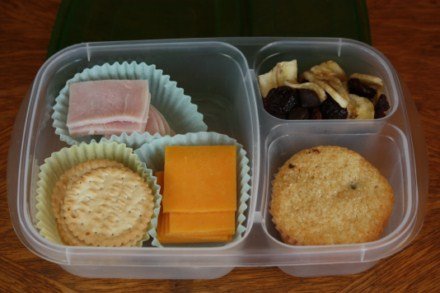 This post was sponsored by Snack Pack Pudding. All opinions are my own. 
It is back to school time. Which means busy days for many of us. School days can be crazy days.
Breakfast early in the morning before starting your day. Packing lunches before school or the night before. A family and budget friendly meal on the table for dinner. And it all needs to be quick, easy, and at least semi healthy.
Whether you homeschool or your kids go to school, lunch time can be a hard meal to tackle because it needs to be quick, healthy, and filling enough to last the kids the rest of the school day.
You all know I love homemade, but sometimes you do what you gotta do. I have crazy days just like all of you. I have many crazy days actually. And I often use shortcuts.
I love homemade pudding, but back when we were remodeling our kitchen a few months ago, I bought quite a bit of premade quick and easy food.
I bought small individual apple sauce containers. I bought fruit bars and fruit snacks. I even bought a huge box of Snack Pack Pudding at Sam's Club. And guess what. My kids loved them all. Yes, oh yes they did.
The pudding was a favorite. I had no idea my kids would find little store bought pudding cups so fun.
During those few weeks of construction, I learned that quick, easy, and make ahead has a time and place. We all need that sometimes. For school lunches, for travel, for busy days, and even for kitchen remodels.
Today I am sharing five of my favorite lunch ideas in a back to school lunch meal plan. I hope this inspires you with your back to schools meals.
And to help you with your back to school lunches Snack Pack Pudding is offering a $1 off coupon. (Click on the link for the coupon.)
They also put together fun printables to add to your kids lunchboxes.
Now for the lunch meal plan.
Homemade Lunchables- Meat, cheese, crackers, fruit, and a cookie or Snack Pack Pudding

Freezer Smoothie (place this in the lunch box and it works as an ice pack and will be ready to eat at lunch time),Crackers, Cheese, and  Banana Oatmeal Breakfast cookie (It says breakfast cookies, but it works great for lunches as well)

Cheesy Corn Dog Muffins, Apple, Snack Pack Pudding

Peanut Butter Oatmeal Breakfast Cookie (if your school is peanut free these can easily be made with any nut butter or sunbutter), Banana, Yogurt

Tuna Sandwich, dried fruit, Snack Pack Pudding
Need some more lunchbox ideas? Be sure to join Andrea from Savings Lifestyle and Briana from Bargain Briana on Twitter as they share tips for making lunch boxes better this school year. Here are the details.
Now I would love hear your back to school lunchbox tips. What you do love to include in your lunches? 
Note: I was compensated for working with Snack Pack Pudding, but my thoughts and opinions are my own.