This post is sponsored by Sears and Valpak, but all thoughts and opinions are my own.
It is often said that the kitchen is the heart of the home. And I would have to agree with that. I know it is usually the most popular room in my house. It is the place where everyone seems to gather.
Food is a big part of life and gathering around that food brings memories and togetherness. Whether we are cooking together, eating together, or just talking while I am cooking dinner, the kitchen involves some great times for my family.
Over the summer we remodeled our kitchen. It was a big project, and at times a bit trying, but it was so worth it.
The fun and excitement of my new kitchen has not worn off even after a few months. I still love it. All of it.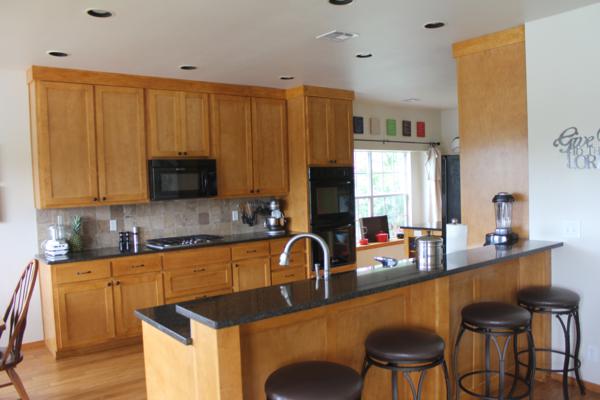 If I had to narrow it down though to one thing I love about it, it would have to be the fact that I have more space. More counter space, more storage space, more space to move around. It is bigger, more open, and flows so much better.
The main reason I love more space in my kitchen is that my girls are spending much more time in the kitchen with me. My old kitchen was a one person kitchen, but my new kitchen allows all of us to be in the kitchen at once. I love this because my kitchen is definitely the center of my home now.
We put off our kitchen remodel for years. I wanted to live in the kitchen and get a feel for what I really wanted long term. I also wanted to save money to pay for my kitchen. A kitchen remodel is a big project and going in debt for a new kitchen was not an option I considered.
I am really glad we waited. Waiting for it not only allowed me to get what I wanted, but I think my whole family appreciates it a whole lot more.
Sears is currently having a kitchen makeover giveaway. A new kitchen, now, who wouldn't love to win that. Head on over to the kitchen makeover page for more details. 
If you are on Twitter be sure to join in for The Sears Kitchen Party on November 4th at 3pm ET, where we will be talking dream kitchens and will be giving  away a few Sears gift cards.