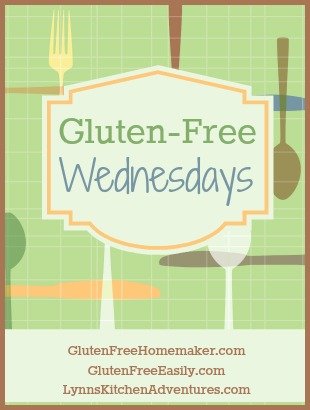 It is time for another Gluten Free Wednesday, which I co-host with The Gluten Free Homemaker and Gluten Free Easily.
Here is how you can follow us.
Linda – Blog Updates, Facebook, Pinterest, Twitter, Google+
Lynn – Blog Updates, Facebook, Pinterest, Twitter, Google+
Shirley – Blog Updates, Facebook, Pinterest, Twitter, Google+
 I hope you all had a nice Thanksgiving weekend. Eating gluten free can be a challenge during the holidays, so I hope you stay healthy and gluten free this month.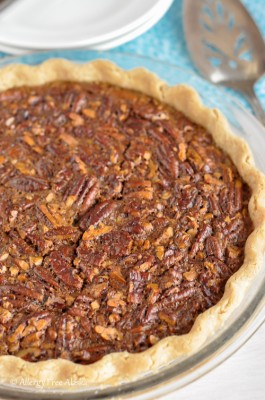 The most clicked on recipe from last week was the gluten free pecan pie. I can see why. It looks delicious!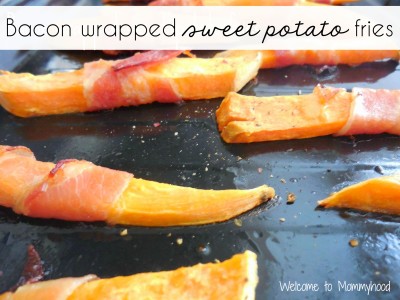 The bacon wrapped sweet potato fries also caught my attention. Bacon makes everything better and these looked great. My family would love them!
I can't wait to see what you all link up this week.
We appreciate your participation and are happy to share many of the links on social media sites. However, as much as we hate to put a damper on this fun carnival, entries that do not follow the guidelines will not be shared and will be deleted from the linky.
You must link back to one of the co-hosts.

Links should be about a gluten-free eating idea. While it doesn't have to be a recipe, it should be food related.
Recipes should have gluten-free ingredients or options in the recipe (not elsewhere in the text).
If you're new, please read all the guidelines.
If you link up your link will show up on all three sites.
Thanks for participating!
Note:  Linking up indicates you are giving permission for us to share your submitted photo and your link via social media or in next week's post if it is selected as the most popular post for the week or featured as a highlight.