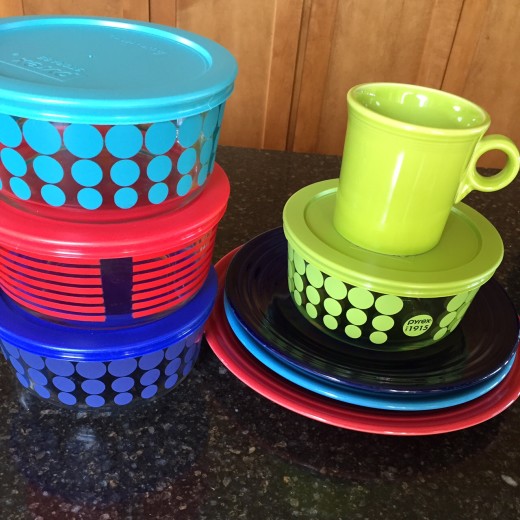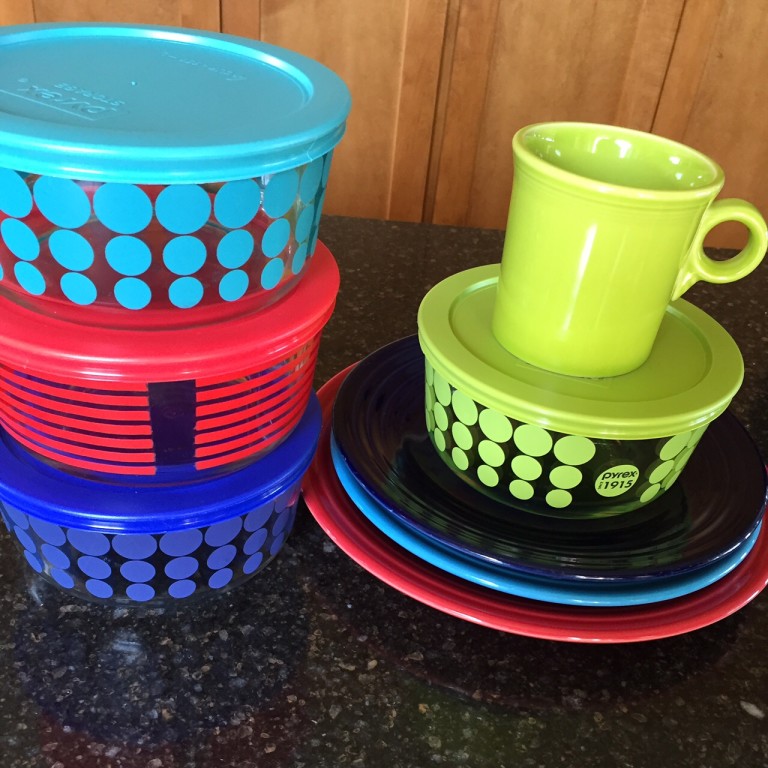 I shared this picture on Instagram and Facebook earlier this week, but I knew I had to shared it here too.
When I saw these Pyrex containers at Target this week I knew I had to have them. I totally did not need them, but really can you have too many Pyrex containers?
I love the colors! They are a limited edition for the Pyrex 100th Anniversary. They match my Fiestaware perfectly, which is why I "needed" them.
The blue is slightly different, but the other colors are almost perfect. I found them at Target, but I looked on Amazon and they have a whole line in celebration of the Pyrex 100th Anniversary
. I love them and know I will use them all the time. (Those are Amazon affiliate links. Thanks for supporting this site. Disclaimer over. 🙂 )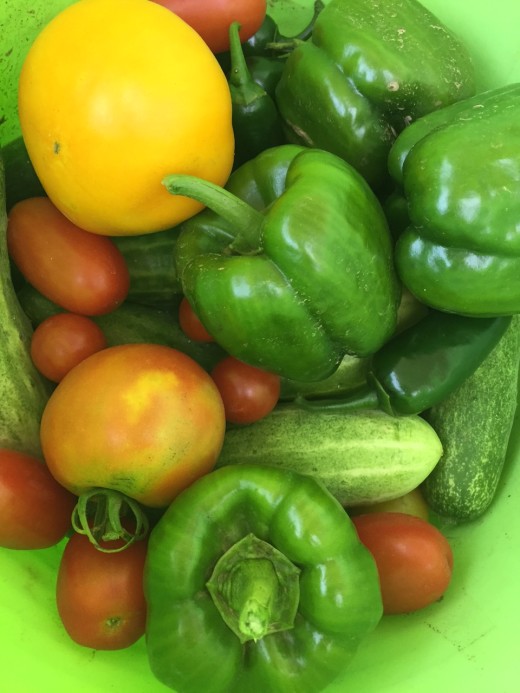 We already have garden fresh tomatoes and peppers! We usually have tomatoes around the 4th of July, but not usually this early in June.
It has been a tough gardening year in Oklahoma this year because of all the rain we have had. I guess we planted our tomatoes and peppers at the right time though because they are doing great so far.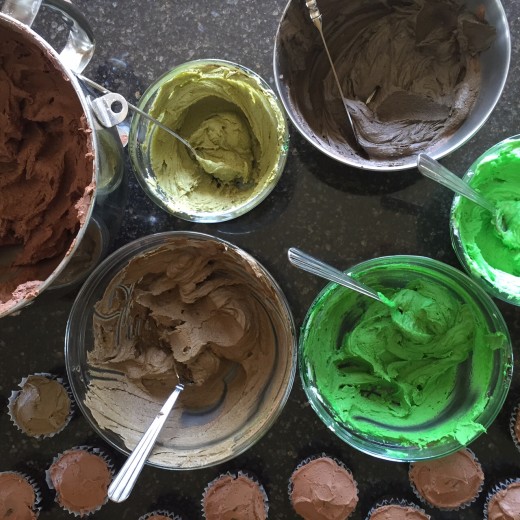 My daughter's cake decorating project continues. This week she turned all that green frosting into these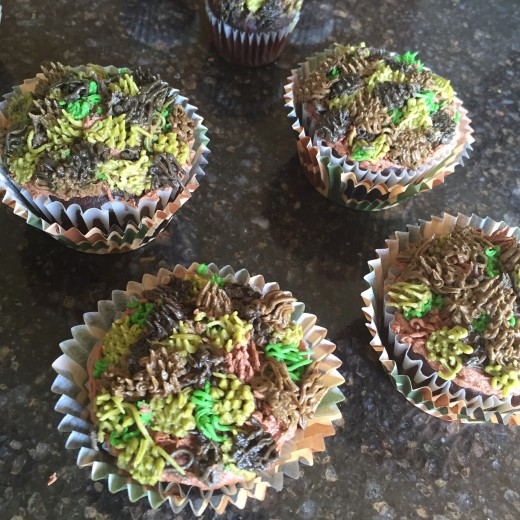 Camo cupcakes! They need a little work, especially on the colors, but I think she is doing great. And the downside of learning to decorate cakes is that we have been eating way too much sugar and cake around our house. 🙂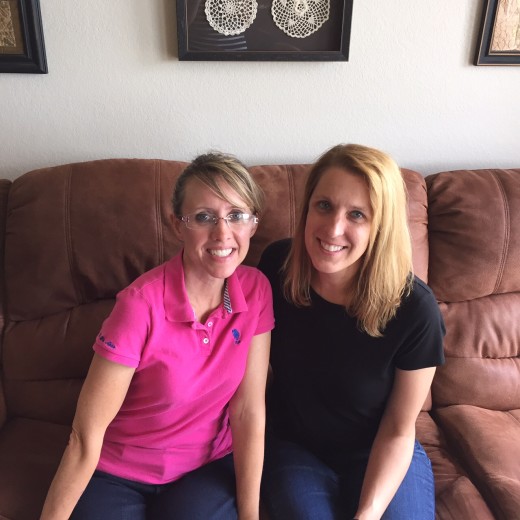 And my friend Smockity Frocks visited me this week!
Thanks to The Happy Housewife Connie and I got to know each other 6 or so years ago through a blogging group. We met in person in 2010 at a blogging conference and have been friends since. She is so much fun! She was traveling through my area on her way to Kansas and was able to stop by my house for lunch. I love it that blogging friends have turned into real life friends.
I hope you all have a great weekend!