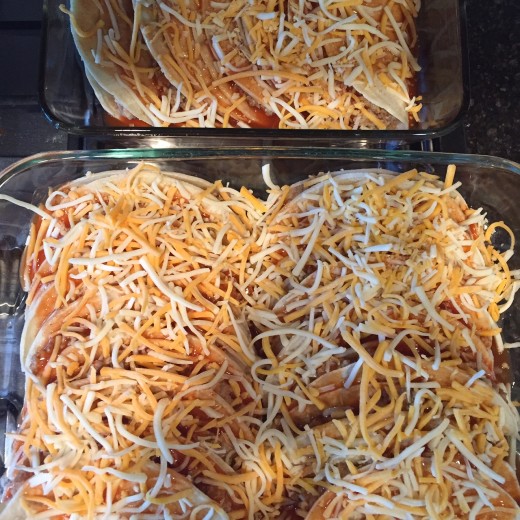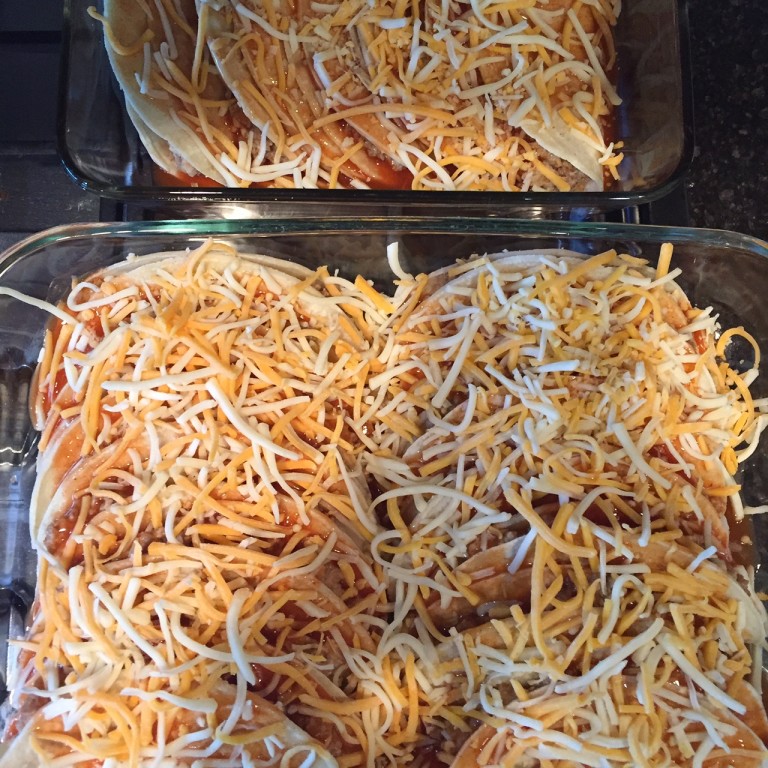 My girls have been cooking dinner a lot lately. The main reason is that they want to. It is not that I am making them, they want to learn to cook and plan more meals instead of just baking.
I have been giving them a night a week to cook. My oldest made enchiladas recently and used my fold over enchiladas technique to make them. They were delicious!
I did a Periscope on making homemade vanilla this week. Well, I did one last week as well, but Periscope was having issues so I redid it this week. If you would like to know how I make my homemade vanilla you can watch the replay here. And here is a post on making homemade vanilla that I did back in 2009.
If you are on Periscope I am lynnskitchenadv and I would love to have you join when I am doing a live scope. I am really enjoying being able to interact some with readers.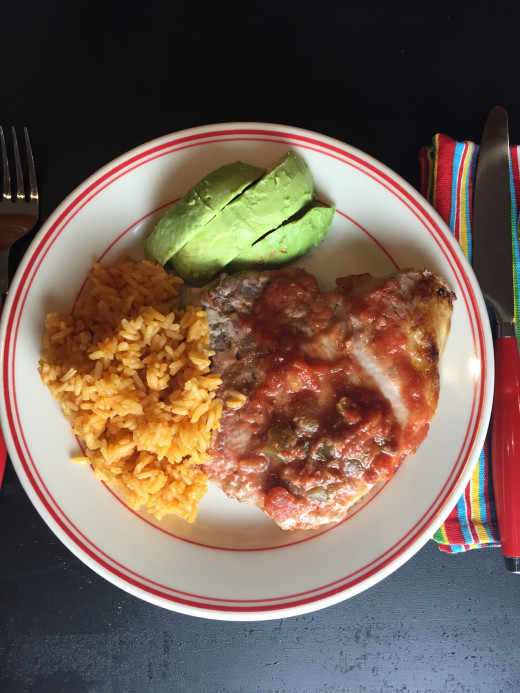 I am still working on updating some old posts. I think pork chops might be one of the hardest foods to photograph. These Mexican Pork Chops might not look that great, but they are one of our favorite  ways to eat pork chops.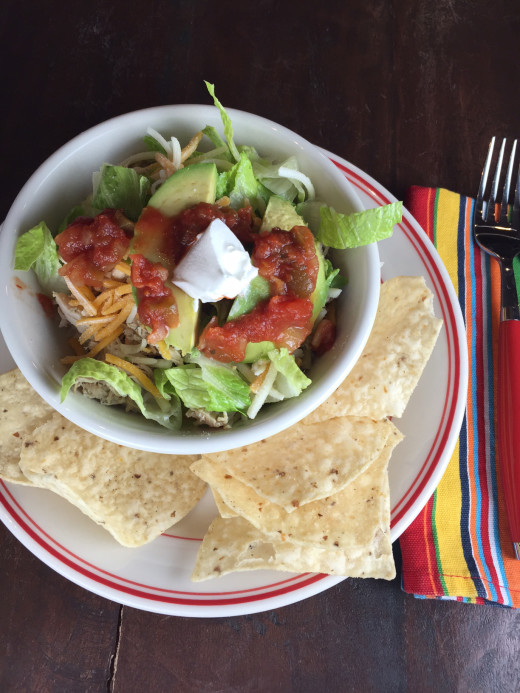 I also did a scope last Saturday on three easy crock pot meals that freeze great. You can watch the replay of that here. We used the shredded Mexican chicken for homemade burrito bowls Saturday night. We layered the meat with cilantro lime rice, seasoned black beans, and whatever toppings people wanted. It was delicious.
We used some of the meat Sunday and Monday for lunch and the rest went into the freezer to use later this month.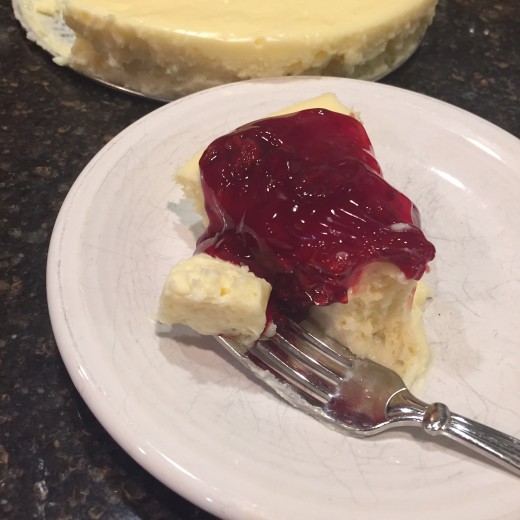 Homemade cheesecake is becoming the favorite birthday cake at our house. Last week I made my crustless white chocolate cheesecake and it was so good.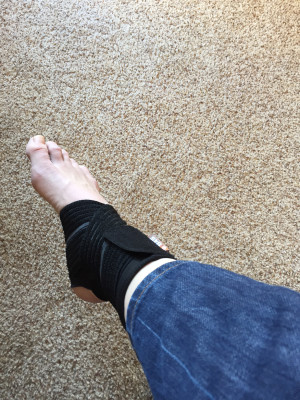 So this is a food blog and a picture of my foot is probably not exactly what I should post, but part of the reason I do my Everyday Adventures posts are to keep it real . This picture is keeping it real because my foot looking like this is real life right now.
Last week I twisted my ankle and tore a ligament. I don't have a great story to tell. It was a stupid, I should not have done, that type of thing. Why is it that most injuries are like that. They are stupid, I should not have done that, moments instead of great exciting stories.
Thankfully it is not bad. Well, I mean it is bad and hurts, but it really could be so much worse. It appears to be a minor tear and now that the swelling has gone down it feels a lot better.
I can actually walk pretty well on it, which is nice. I am much slower than normal, but I can get around fine as long as I don't stay on it for too long. I see an ankle brace in my future for several months and a long break from running. But again I keep reminding myself that it could be so much worse.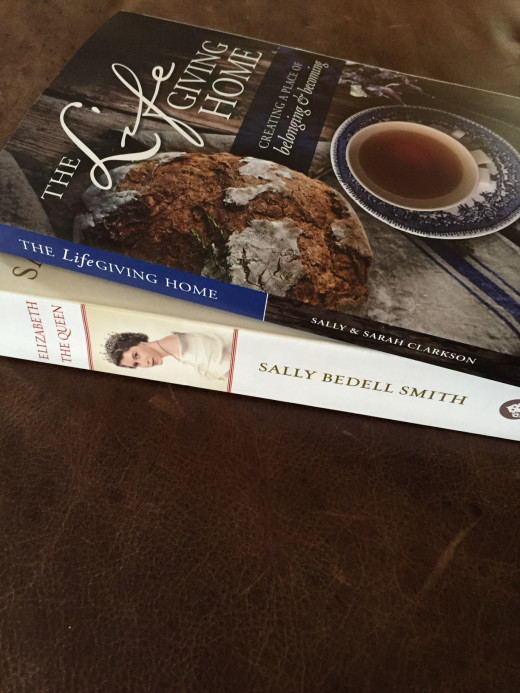 The links below are affiliate links. If you purchase through the link I get a small percent that helps support this site and what I do. Thank you!)
These are the two book currently in my reading pile. Elizabeth the Queen: The Life of a Modern Monarch
and The Lifegiving Home. These book could not be more opposite, but I am enjoying them both.
I have posted before that I don't read a lot of fiction. I read a few a year, but that is all. I prefer real life books. History, how to, business, and Christian books are more my style. However, after reading quite a few serious history type books in a row I was ready for something a littler easier and lighter.
Elizabeth the Queen: The Life of a Modern Monarch
 is just that. It is a pretty easy read and I am learning a lot about England and the Monarchy. I will say that I was afraid this book would be full of gossip type information and I knew if it did I would not stick with it. However, I have been surprised at how little of that is in the book and how much I am enjoying it.
The book definitely seems a bit pro royal family, but not totally. What I am enjoying about the book is not so much the facts about the royal family, but about English life, history, and how the government works. I have learned things that I never know or knew very little about. It has been just the read I needed right now.
I am also enjoying The Lifegiving Home: Creating a Place of Belonging and Becoming
 by Sally Clarkson. I read her book the The Mission of Motherhood
 years ago and enjoyed it, but have not read any of the more recent books that she has done.
Her new book though The Lifegiving Home caught my attention because I think we all long to make our homes more comfortable and inviting. I am several chapters into the book and am really enjoying it so far. I am looking forward to reading more of it.
I am always looking for more books, and I am guessing with torn ligament in my ankle I will have time for a lot more reading, so I would love to hear what is in your reading pile.