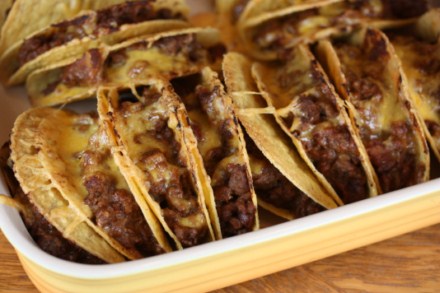 This year I started Ground Beef Thursdays and have loved the response that I have received from you all. Ground beef is usually a frugal and family friendly meal to serve and I have enjoyed bringing you ground beef recipes over the last couple of months like Oven Tacos and Tater Tot Nachos and I look forward to bringing you more ground beef recipes every Thursday.
I have shared many main dish recipes during 2011 though that are not ground beef recipes.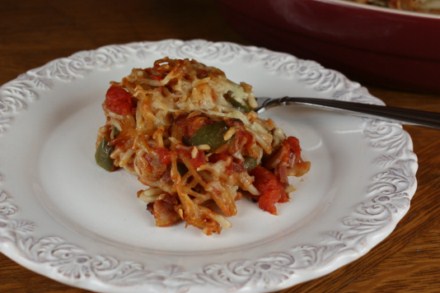 I shared Bacon Spaghetti,which is so good and quickly became a family favorite.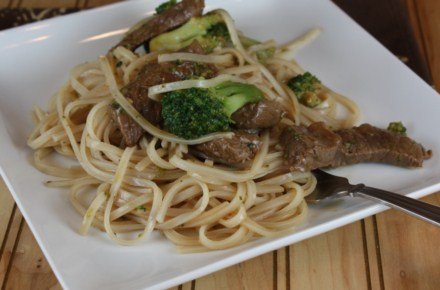 I also shared a Broccoli Beef Stir Fry recipe that is a homemade version of one of my favorite things to eat when we go out. And it is really easy to make at home.
Have you heard of Oklahoma Prime Rib? Well, I explained exactly what it was earlier this year.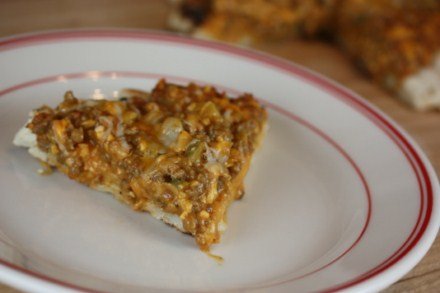 We eat a lot of pizza in our house and Cheeseburger Pizza is my son's new favorite pizza.
I have had so much fun sharing various main dish recipes over the last year and I look forward to sharing many more in 2012!
For more year in review posts see Finding Joy In My Kitchen.