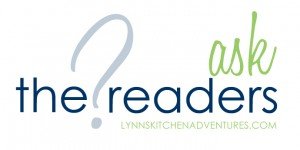 Today's Ask the Readers question comes from me and is all about ovens.
My kitchen is small, with very little counter top or storage space. It is the one part of my house that I really do not like. I love to cook and spend time in the kitchen and I have lived with a kitchen that was not at all designed for someone that loved cooking.
However, I love the view from my kitchen sink. It is something that would be hard to replace. When we bought the house almost 9 years ago, I knew I could change the kitchen, but I could not change the property, so I have made the kitchen work.
This summer though we hope to do some remodeling of the kitchen to make it fit our family and lifestyle better. And since I am a planner and want to make sure I know what I really want, I am already thinking about what to do.
I would love to knock down walls and rearrange spaces, but I have decided the more practical and budget friendly option would be just to redo the current space to really maximize it and make it more user friendly.
One of the things I really need is more counter top space. My kitchen is a one person kitchen. With two girls that are developing a love for cooking, this is becoming more and more of a problem. Actually it has been a problem for while, but it is getting more difficult as my kids get older.
Right now I have a double wall oven, which I love, but I am thinking of taking it out and putting in one of these instead.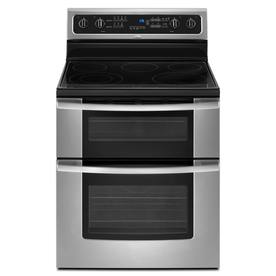 Not necessarily that brand or model, but a double oven stove. I love having double oven, especially when having company or during the holidays. So, I am a little afraid to give up my double ovens now that I am used to them, but really I need more counter space more than a I need two large ovens.
I think a stove like the one above might be a good option because I would gain counter space without really losing much cupboard space. But I don't know anything about them and I don't know anyone that has one.
I am wondering how they heat and cook. I know the manufactures claim you can still fit a whole turkey, or other really large items in them, but can you really and still have it cook and heat right?
So, I am wondering what you all think. Does anyone have an oven like this? Can you help me out?
What are your thoughts on how they cook? Good idea or bad?