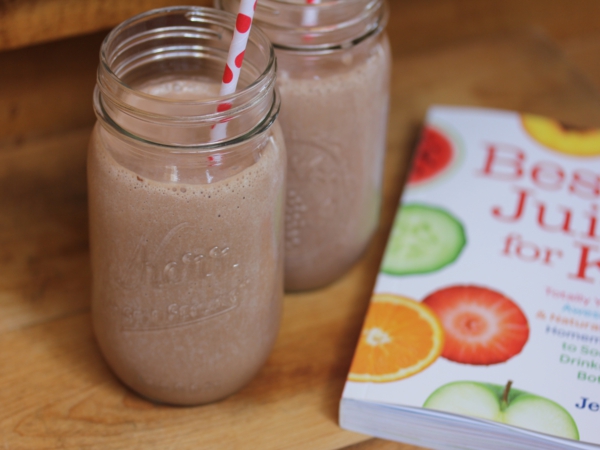 Today for my Cooking Through My Collection series I am excited to be sharing my friend Jessica's new cookbook. Jessica and I met in 2010 at a blog conference, but I feel like I have known her much longer than that.
Jessica and I both started websites about the same time. I am really not sure how we found each other's sites, but Jessica and I commented on each other's sites often during those early years of blogging. When we met in person it was like we had known each other for years. Since then we have emailed, talked on the phone, and sent many text messages.
When Jessica told me a few months ago that she was working on a juice book for kids I knew it would be a great book. You see Jessica has six kids. And those six kids helped taste test the recipes for this book. If six kids approve the juice, it has too be good.
When Jessica asked me if I would like to review the book I knew I had to say yes. My husband bought me a Breville juicer
 a few years ago for a birthday gift. I love the juicer and I have used it some, but not nearly like I should. Best 100 Juices for Kids
 is just the inspiration I need to start using my juicer more often. This is a book I need in my collection.
What I love about this book though is that it includes more than just juices. There is a whole chapter on smoothies and a chapter on homemade sports drinks, slushies, and smoothies. I can't wait to try the homemade sports drinks. I think it will be great for summer.
Today I am sharing with you a simple smoothie from Best 100 Juices for Kids
. I made this for my kids for lunch recently and we all loved it. I love the fact that it is slightly sweet, but not overly sweet.
If you are looking for some new ideas for homemade juices, or looking to start juicing, this book is a great place to start.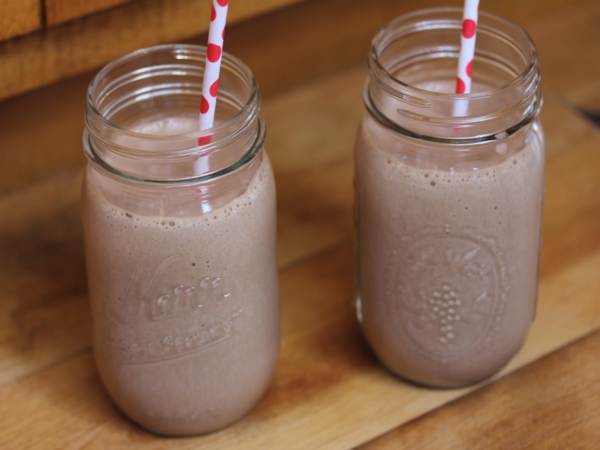 Chocolate and Banana Nut Butter Blast
1 cup crushed ice
1 small banana, broken into chunks
1/2 cup milk
1 tablespoon unsweetened cocoa powder
1 tablespoon peanut butter, nut butter, or seed butter
Place all ingredients in the blender and blend until smooth.