Black Forest Pie is the perfect combination of rich chocolate filling and a cherry topping.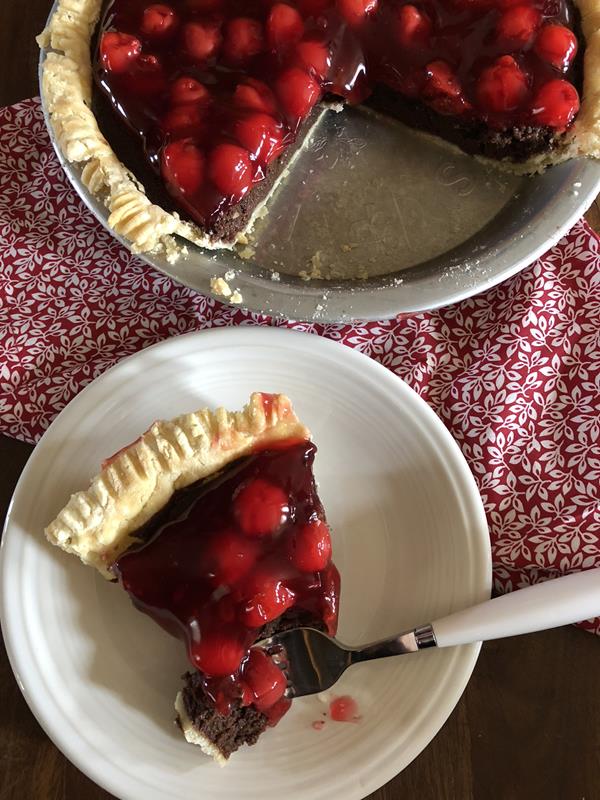 Chocolate and cherries just go together. They are a delicious combination.
This Black Forest Pie is a perfect pie for the holidays. I have realized that not everyone loves pumpkin as much as I do. In fact, one of my kids pretty much hates pumpkin pie.
I can't imagine hating pumpkin pie because I love it, but I know not everyone shares my love of pumpkin pie.
My pumpkin pie hating child however loves chocolate and loves cherries. So we often have some sort of chocolate pie or chocolate cherry dessert along with pumpkin pie for Thanksgiving.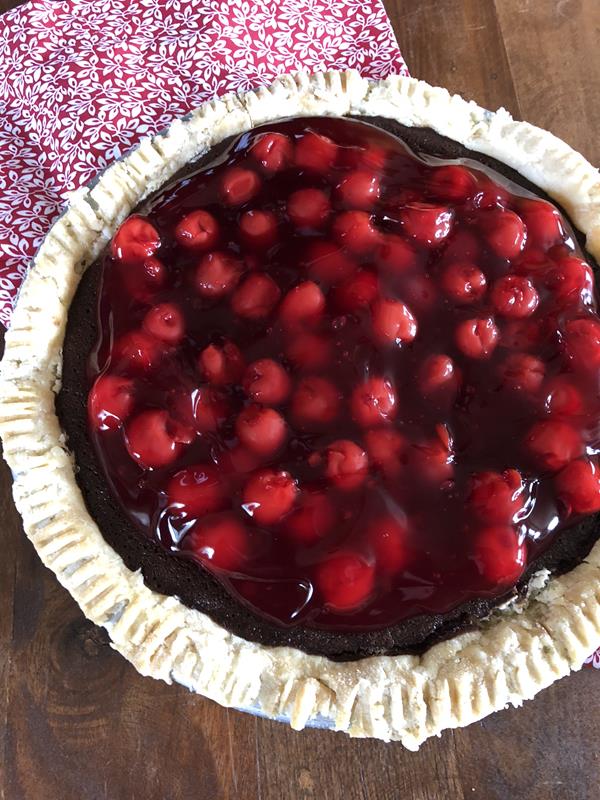 This year year it will probably be this pie. It is perfect for those that love chocolate pie.
This Black Forest Pie recipe is based on an old Taste of Home recipe. However, we didn't think it had enough chocolate filling. So I adjusted the recipe and made the filling thicker.
It made it better. The chocolate to cherry ratio is perfect.
I actually had trouble getting pictures of this pie last week because my family wanted to eat it. Yes, it is that good.
I used my favorite gluten free pie crust recipe for the crust. If you are not gluten free use your favorite pie crust or pie crust recipe.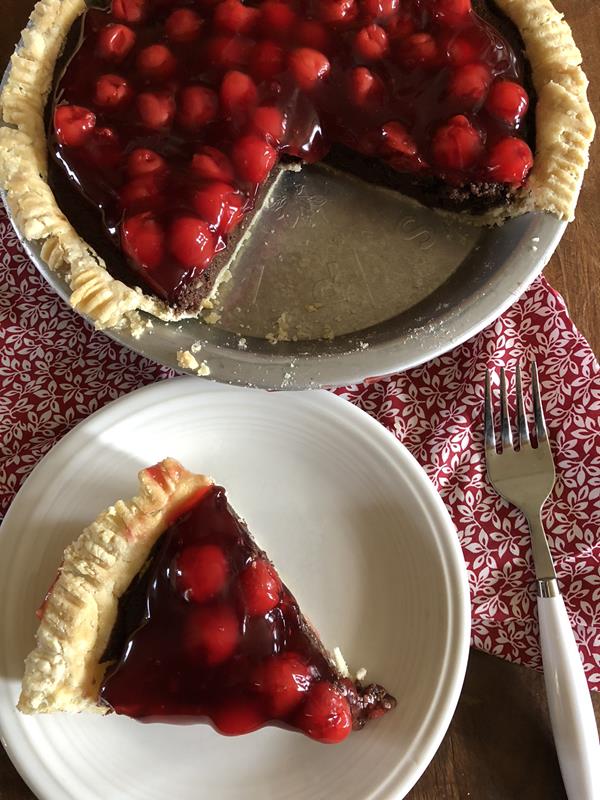 Black Forest Pie
Yield: 8 pieces
Black Forest Pie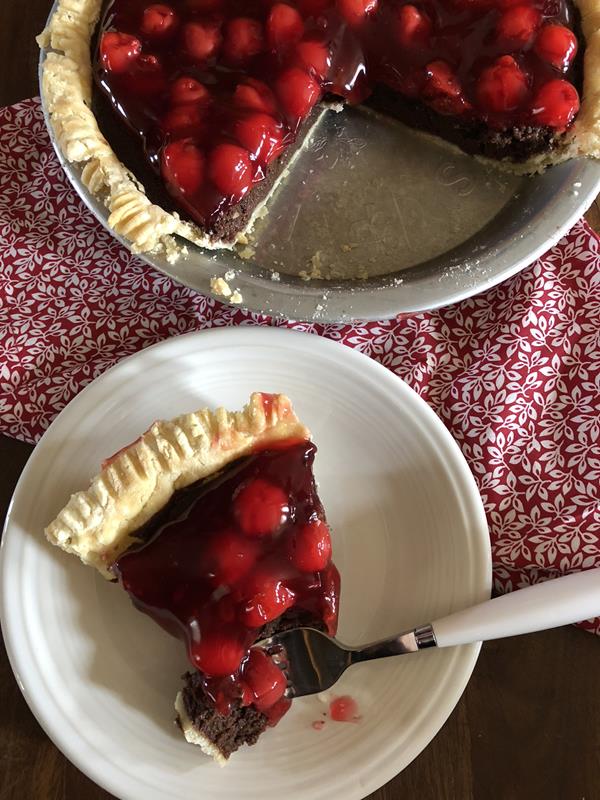 Easy and delicious chocolate cherry pie!
Ingredients
1 1/4 cups sugar
1/2 cup baking cocoa
3 tablespoons flour ( I used Bob's Red Mill gluten free flour blend)
2/3 cups milk
5 tablespoons butter, cubed
3 eggs, lightly beaten
1 unbaked pie shell
1 can cherry pie filling
Instructions
Preheat oven to 350 degrees.
In a saucepan combine sugar, cocoa, and flour.
Stir in milk and stir until smooth.
Cook over medium heat, whisking until smooth.
Add butter. Continue to whisk and cook over medium heat until thick and bubbly.
Continue whisking and reduce heat and cook for 2 minutes.
Remove from heat. Stir about 1/2 cup hot mixture into eggs. Whisk together and add back to chocolate mixture. Whisk until smooth. (Do not skip the step of adding the hot mixture to the eggs. It helps the eggs not cook up and form lumps.)
Pour mixture into pie shell and bake for 35-38 minutes or until filling is almost set in the middle.
Cool completely.
Spread cherry filling over chocolate pie.
Serve.