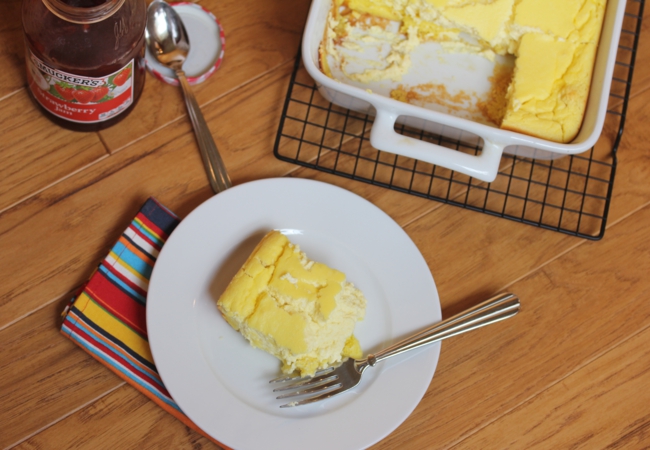 Blintz Breakfast Casserole is the perfect recipe for a weekend breakfast treat. It is rich and creamy and oh so good. So, actually this is a delicious recipe to make any day or meal of the week.
I think versions of this recipe have been around for years. I have seen it many times with only slight variations. I think it probably originated with Betty Crocker or from one of their contests, but I am not sure. I do know that this is a quick and easy breakfast that is delicious!
Doesn't that look rich, creamy, and delicious!
What I love about this breakfast is that it is a perfect base for so many things. We love this with a dollop of jam on top, but it is also good with fresh fruit or berries.
Fresh peaches sliced on top would be wonderful. So would fried apples. Really I think any fruit would be delicious on this.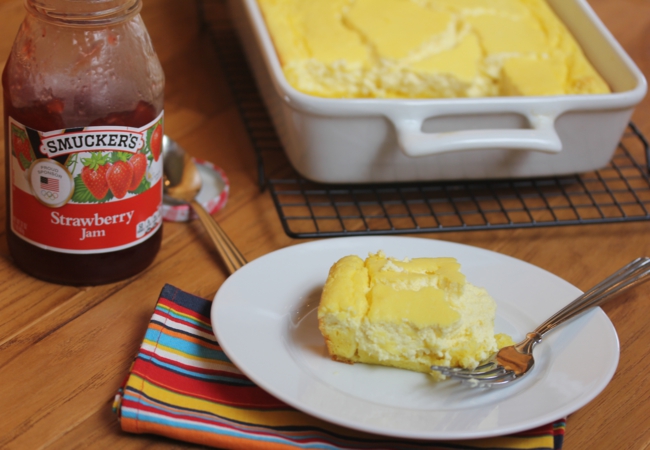 If you are looking for a special breakfast or brunch recipe this is a great recipe to try.
And this recipe is easy to make gluten free simply by using my gluten free baking mix instead of the regular biscuit mix.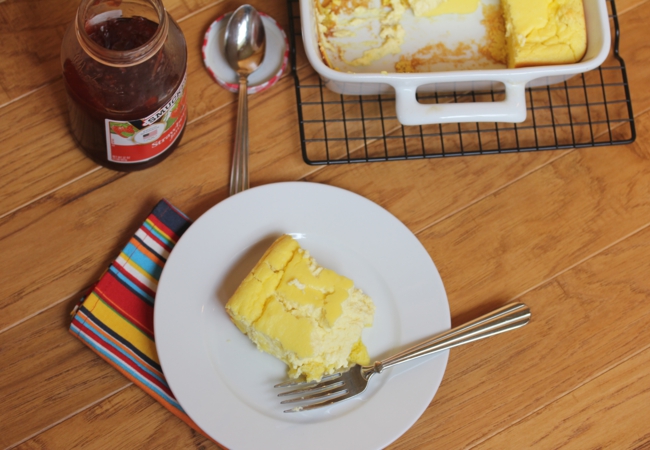 Blintz Breakfast Casserole
Filling
1 cup ricotta cheese
8 ounces cream cheese, room temperature
2 tablespoons sugar
1 teaspoon vanilla
2 eggs
Batter
Topping
1 cup jam, jelly, or fruit
Preheat oven to 325.
Grease a 9×13 pan and set aside.
In a bowl combine filling ingredients and beat until smooth. Set aside.
In another bowl combine batter ingredients until well combined.
Pour batter into greased 9×13 pan.
Spoon filling over batter.
Bake for 48-52 minutes. Or until center is set.
Let stand for 5-10 minutes before serving.
Cut into squares and serve with jam or fruit on top.