Blueberries and oatmeal mixed together in a breakfast muffin. Delicious!
Oatmeal and blueberries work great in a breakfast muffin. The flavors go together well and the oatmeal makes them a hearty and healthy breakfast choice.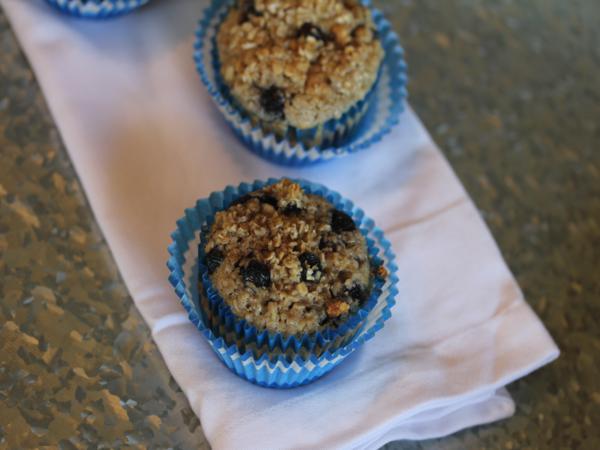 These blueberry oatmeal muffins also freeze great. I love to make a large batch of breakfast muffins and keep them in the freezer. My kids love it when I keep both these blueberry ones and my pumpkin oatmeal muffins in the freezer. It makes breakfast quick and easy on busy days.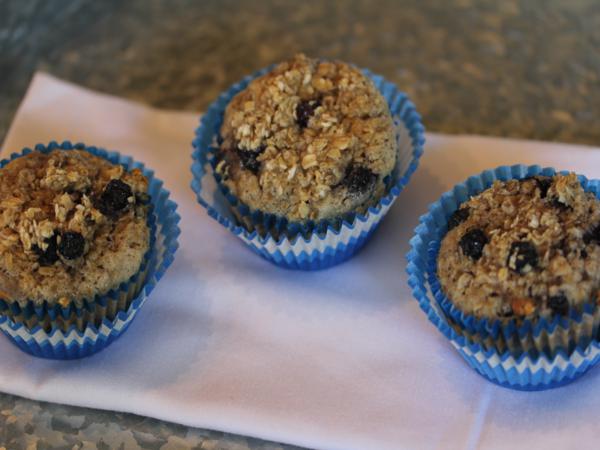 Blueberry Oatmeal Breakfast Muffins
3 cups quick cooking oats ( Use gluten free oats if you are gluten free)
1/2 cup brown sugar
1 cup milk
2 tablespoons butter, melted
2 eggs
2 teaspoons baking powder
3/4 teaspoon salt
2 teaspoons vanilla
3/4 cup whipping cream- you can use all milk, but it won't be as rich and creamy
2 cups blueberries, I usually use frozen, but fresh works also.
Preheat oven to 350.
In a bowl mix together all ingredients, except blueberries and combine well.
Carefully stir in blueberries
Scoop batter into a greased or paper lined muffin tin.
Bake for 15-16 minutes.
Remove from pan to wire rack to cool.