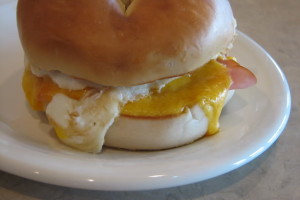 The above bagel is not gluten free, but we used to eat bagel breakfast sandwiches like that all the time. They were a favorite at our house for breakfast, lunch, or dinner and I missed them. It has been two and a half years since I have had a bagel of any kind.
I don't think I have even bought them for the non gluten free eaters in my family, but I am excited to say that bagels and bagel breakfast sandwiches are back at our house thanks to Udi's.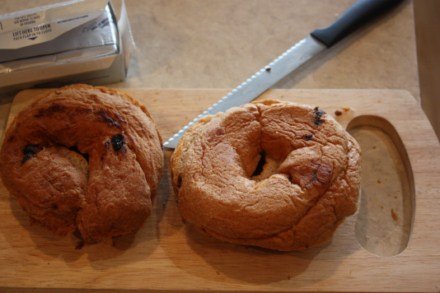 I really had no idea how much I missed bagels until I tried Udi's gluten free bagels and they were so good. See the picture, doesn't that look good, yes that is a gluten free bagel.
My girls loved them. I think they might just be their new favorite breakfast. And did I mention they were gluten free! If you are gluten free and miss bagels, you really should give these a try.
I can now buy regular bagels for the regular eaters in my house and the rest of us can eat gluten free ones.
And if you are gluten free, or are curious about gluten free eating, please join us in the Udi's Gluten free community, where we share many great tips, recipes, and ideas for living the gluten free life.
Disclaimer: I am paid for my time working as an Udi's Gluten Free Community leader, by my thoughts and opinions are my own.