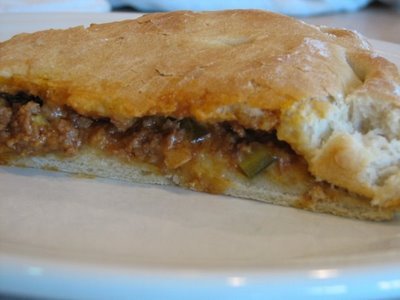 A few years ago a friend gave me a few calzone recipes that came from Pampered Chef. They were all great ideas, but I found one of them very interesting. It was for a Cheeseburger Calzone. I knew right away that my kids would enjoy this.
I have adapted this recipe quite a bit, to come up with a version my family loves.
The original recipe calls for two 11 ounce packages of refrigerated french bread dough. I have found that I like pizza crust dough better. But you do need to use a pizza crust that rolls out well. I like a homemade crust, but you could also use store bought pizza dough.
Cheeseburger Calzone
pizza dough, you need enough for 2 crusts ( I use this recipe)
1 pound ground beef
1/4 cup chopped dill pickles
3/4 cup ketchup
1 – 2 tablespoons mustard
1 1/2 cups shredded cheddar cheese
Cook and crumble ground beef. Cool slightly. Add chopped pickles, ketchup, mustard, and cheese. Mix all together. Set aside.
Roll out 1/2 of dough (equal to one pizza crust).
Top with ground beef filling.
Roll out second crust and lay on top of filling and seal edges. Cut a few slits through the top dough.
Bakes at 400 degrees for 18-20 minutes.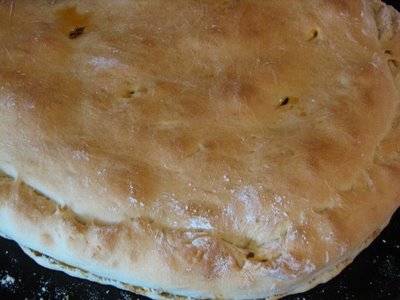 Cool for about 5 minutes. Slice and serve.