GIVEAWAY ENDED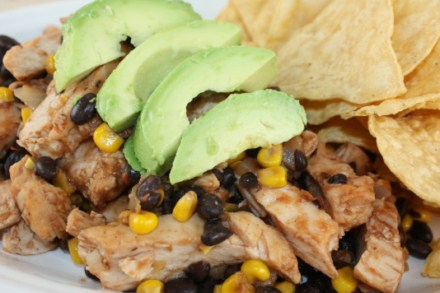 I was recently contacted about trying Tyson grilled and ready chicken. I thought it sounded like a product I might use and enjoy because it would help make a meal quick and easy to put together.
Yes, I could cook and freeze my own chicken, and I do that sometimes, but this grilled and ready chicken would be perfect to keep on hand for really busy days. I could easily use it for chicken sandwiches or just in a salad. This chicken could be used in many different ways.
My family really enjoyed this chicken. We were quite surprised at how good it was.
I will admit this chicken is a bit expensive. It is not something I would use all the time, however is still much cheaper than eating out or buying most other convenience type foods.
I  have ten coupons, each good for one free bag of chicken. I am giving away one coupon to ten of my readers. The giveaway will end  Tuesday April 20th, 2010 at 6:00 pm. US residents only please.
To enter:
Leave me a comment on this post. (If you receive this through email you have to click through to my site and leave a comment)
Now for the recipe.
I had originally planned to use this in a salad, and I think it would work well for that, but I was not in the mood for salad the night I had planned on using this.
So, I came up with a quick and easy Mexican dinner. Having the chicken already cooked saved me a lot of time. My whole family enjoyed this.
We ate this warm, but I think you could easily eat this cold and it would be more like a chicken and bean salad.

Chicken and Bean Skillet Dinner
2 – 3 cups of Tyson grilled and ready chicken strips
2 cans of black beans
2 cups frozen corn
1 onion, chopped
1/2 teaspoon cumin
1 clove garlic
1/2 cup of salsa
2 tablespoons of oil
optional ingredients for serving: avocado, sour cream, additional salsa, chips
In a large skillet cook onion in oil until tender. Add garlic and cook for 1 minute. Add remaining ingredients and cook on medium low until everything is heated through. Serve with optional ingredients and enjoy!
I was provided a $50 giftcard to cover the time and ingredients for this post, but these are my own opinons and as always I am giving you my honest opinion.