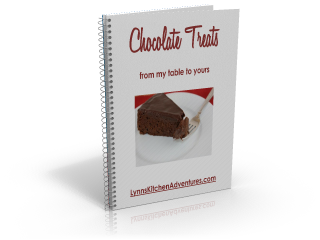 If you love chocolate, you are going to love February's free ebook!
It is now available to all subscribers. If you are a subscriber then there will be a link to the free ebook in your updates.
If you are not currently a subscriber, you can sign up for the free newsletter to my site by entering your email in the box below, and you will receive the link in your newsletter updates.
I love offering these free ebooks and I look forward to doing more of them through out the year.