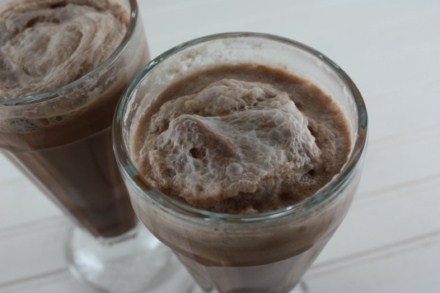 I love these chocolate ice cream sodas. They are a perfect old fashioned summertime treat.
Not only that they are quick and easy to prepare and my kids love them.
Have you ever made Ice Cream Sodas?

Chocolate Ice Cream Soda
1/4 cup milk
3 tablespoons chocolate syrup
1 cup ( or so) chocolate ice cream
seltzer water
Place milk, chocolate syrup, and chocolate ice in a glass. Add seltzer water to fill up the glass. Be careful this will fizz and bubble over if you are not careful.
Serve and enjoy!