GIVEAWAY ENDED:
The winner is Margie, I like Bob's Red Mill gluten free oatmeal and their Gluten free All purpose flour. Margie I will be emailing you. Enjoy your gift card!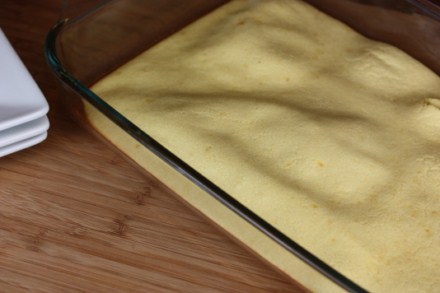 I was recently contacted by Bob's Red Mill about trying their coconut flour and developing a recipe using their coconut flour. Well, I am always up for a cooking challenge, so I was willing to give it a try.
When I think of coconut flour, I usually think breakfast foods, so I came up with an oven pancake that turned out great. My recipe and guest post is being featured today on the Bob's Red Mill Blog. If you enjoy coconut flour be sure to check it out.
It is no secret that I love Bob's Red Mill and their products, so I was thrilled when they also offered to give one of my readers a $50 gift card to use at their online store. (Well that is unless you are lucky enough to live close enough to drive to their store to spend the gift card if you win it. And if you live close enough to drive I am a little jealous, in a good way. 🙂 )
All you have to do to enter the giveaway for the $50 gift card is to leave a comment sharing what your favorite gluten free Bob's Red Mill product is. I can't wait to see what you all love.
Giveaway will end Tuesday, March 13, 2012.
If you are reading this by email you must click here and leave a comment to enter.
Please see my giveaway policy for more information.
Disclaimer: I received some free product and a gift card for working with Bob's Red Mill, but as always my thoughts and opinions are my own. I have loved Bob's Red Mill for years and love what they do for gluten free living.