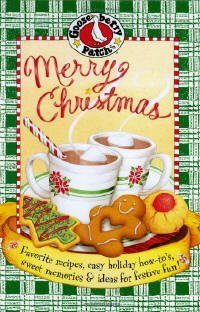 I have been given this cookbook at least three times over the last few years. Thank you to everyone that has given me one, but I don't need three. It really is a nice cookbook though with a lot of ideas and recipes for the holidays.
I thought one of you may want to win one. I decided that today would be a good day to give one away. If you would like a chance at winning the Gooseberry Patch Merry Christmas cookbook please leave me a comment. Make sure to leave your email if you do not have a blog, so that I can contact the winner.
Contest ends Friday November 14 at 7 PM.
This is for US residents only.
For more giveaways see Money Saving Mom.