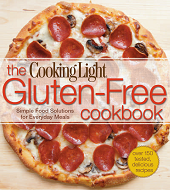 Giveaway Closed: Jessica from Allergic To Air won the cookbook. Congratulations!
I was recently sent a copy of the Cooking Light The Gluten-Free Cookbook
to review.
I was excited about receiving a copy of this cookbook because I am very familiar with Cooking Light. I have owned several Cooking Light Cookbooks for years and I also subscribed to their magazine several years ago. However, I did not know that they had a Gluten Free Cookbook.
As I started looking through this cookbook, I was immediately impressed with the pictures and the layout of the cookbook. I love cookbooks with lots of pictures and the pictures are gorgeous in this book.
This cookbook is filled with gluten free baked goods and tips, but it also includes a lot of regular food that just happens to be gluten free.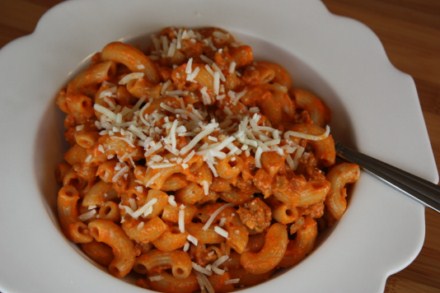 A few weeks ago, I made the Pasta with Roasted Red Pepper and Cream Sauce. I added sausage to the recipe to make it a main dish and my whole family loved it. It was a pasta dish I could have served anyone.
I have several other recipes marked to try, including egg crepes with sausage and Cinnamon Raisin Muffins with Streusel Topping.
I have now been gluten free almost two years, and I have been amazed at the number of gluten free cookbooks that have been publishes since I went gluten free. Having cookbooks like this Cooking Light Gluten Free would have been so helpful when I first went gluten free. Yes, many of the recipes are normal food, that just happen to be gluten free, but having them in one place and knowing that they are safe to eat is so helpful during those months where you are trying to figure out what gluten free eating is all about.
Now, there are a few things that were a bit disappointing about this book. Overall, I really enjoyed the cookbook, but it was not your typical Cooking Light cookbook. Many of the recipes use mixes and prepackaged food and that is not something you usually see with Cooking Light. And many of the recipes are not really what I would consider light and healthy.
For example the pasta dish I mentioned above was very good, but it contained 1 cup of half and half and 1 cup of cheese. Now, you could easily use a low fat half and half and use less cheese, but if you follow the recipe as written it is not really what I would consider light.
And for those of you with nut allergies, I will mention that many of the recipes contained ingredients or mixes that you can not have. The book does not claim to be nut free, and many of them can be adapted, so this really is not an issue, I just wanted to mention it since I know many of you deal with nut allergies.
If you are new to gluten free though, or do like recipes that are quick and easy this book is something that I think you will enjoy.
And not only did Cooking Light send me a book to review, they are giving away one copy of the Cooking Light The Gluten-Free Cookbook to one of you.
To enter all you have to do is leave me a comment.
One entry per person please. Giveaway will end Saturday, September 24, 2011.
If you are reading this by email you must click through here and leave a comment.
For more information please see my giveaway policy.
Disclaimer: I received a free copy of the Cooking Light Gluten Free Cookbook to review, but my thoughts and opinions are my own.