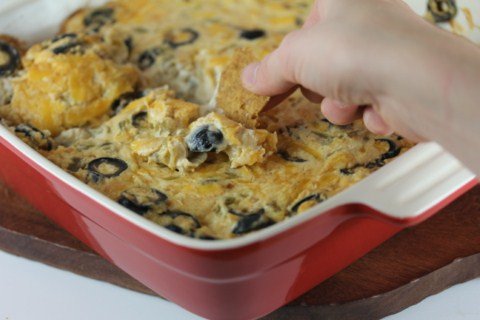 Healthy eating is not easy this time of year. Food seems to be everywhere we go and often it is not healthy, good for you food.
One of the reasons I have really enjoyed working with Way Better Snacks Tortilla Chips is that they promote healthy eating. Their tortilla chips contain things that are good for us, yes they are still a chip, but they are a good chip.
These tortilla chips contain sweet potato, sprouted broccoli, sprouted quinoa, sprouted chia seeds, and more. And they taste really good! Everyone that I have served these chips to, enjoys them.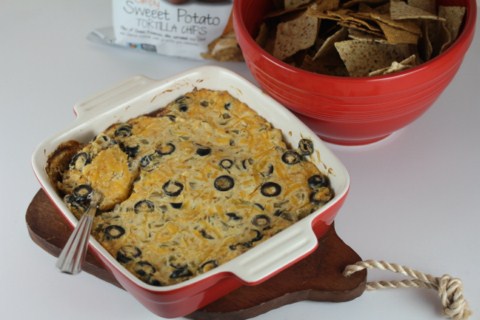 So, if you are hosting a holiday gathering or need to take a chip and dip type dish to a holiday party, I encourage you to serve a bag, or two, of Way Better Tortilla Chips.
I will be serving these next week at the Christmas party we host for our employees. And I am not just saying that because I work with the company, I think it is important to offer a healthy alternative to those that need or want it.
These are also gluten free, so they are safe for those that need a gluten free snack. And that cannot be said about a lot of holiday party food.
Today's recipe is a great dip to serve along with Way Better Tortilla Chips and we love it. It can also be turned into a main dish by simply adding some cooked ground beef and sprinkling the top with crushed Way Better Tortilla Chips.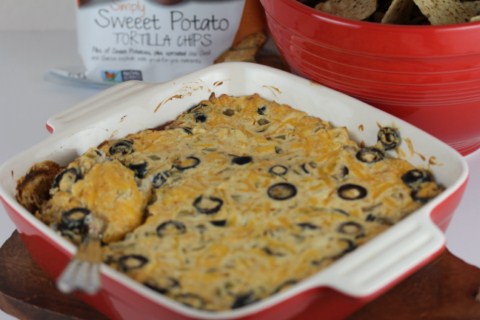 Creamy Bean Dip with Way Better Tortilla Chips
1- 16 ounce can refried beans
1 tablespoon taco seasoning
1- 8 ounce package cream cheese, softened
1- 4 ounce can green chilies
1- 3 ounce sliced olives, drained
1 1/2 cups shredded cheddar cheese
Way Better Tortilla Chips
In a bowl combine all ingredients, except 1/2 cup of cheese.
Spread into an 8×8 pan and sprinkle the reserved 1/2 cup of shredded cheese.
Bake at 400 for 20 minutes or until heated through.
Serve with Way Better Tortilla chips and enjoy!
For main dish option: Stir in 1/2 pound cooked ground beef and sprinkle crushed Way Better Tortilla Chips on top. Bake as directed.
Note: I have been selected by Way Better Snacks to participate in their Brand Ambassador blogger program. While I have been compensated for my time, my opinions are my own, and I have not been paid to post positive comments.