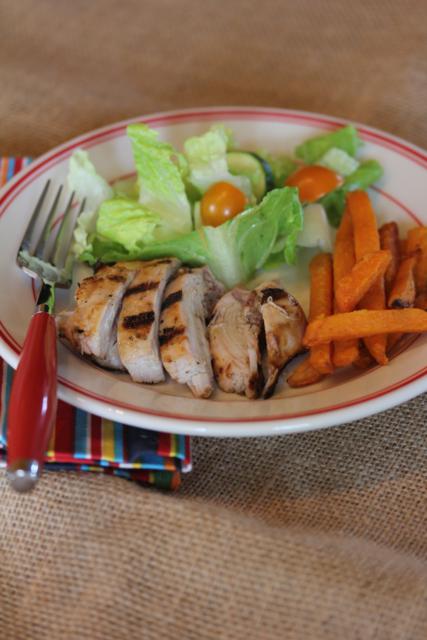 This is a sponsored post on behalf of Nakano, but all thoughts and opinions are my own.
Citrus, salsa, and chicken all in one simple marinade is the perfect combination for simple summer meal.
Summertime means grilling at our house and one of my favorite ways to grill meat is to marinade it first. Marinating meat adds so much flavor without much work.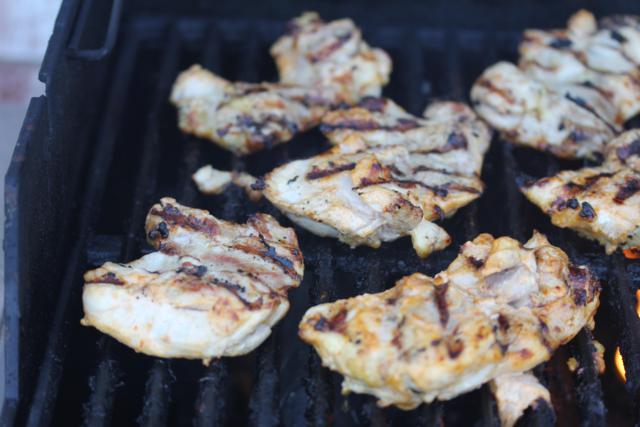 For this simple chicken marinade I used basic ingredients I had on hand like salsa, mayonnaise, lime juice, and vinegar. I love adding vinegar to marinades because they help tenderize the meat and they add a lot of flavor.
For this marinade I used Nakano's Citrus Seasoned Vinegar which is one of their newest flavors. The citrus flavors in it combined great with the salsa and lime juice that I also used in this recipe.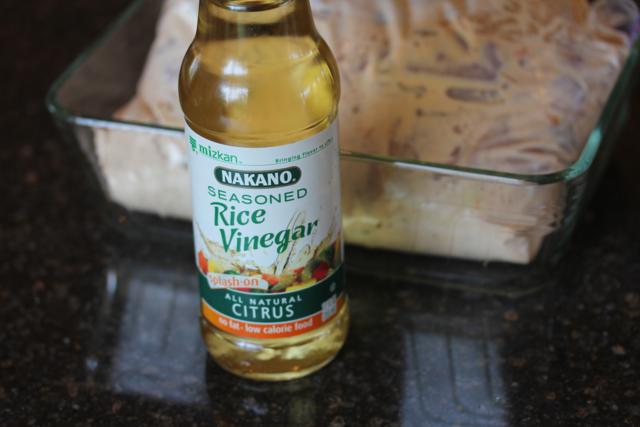 You could use a Nakano's regular rice vinegar, but the citrus version adds a nice extra depth of flavor. I think their new mango rice vinegar would work well also in this recipe.
I used this marinade with chicken, but I think it would work well with pork also.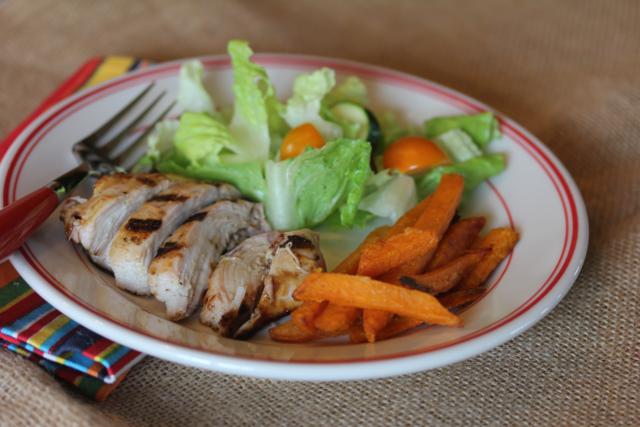 Cream Citrus Salsa Marinade
1/2 cup salsa

1/4 teaspoon salt

1/2 cup mayonnaise

3 tablespoons Nakano Citrus Seasoned Rice Vinegar

1 tablespoon lime juice

1/2 teaspoon cumin

2-3 pounds boneless, skinless chicken tenders or another cut of chicken or pork
Place marinade ingredients in a large ziptop type bag and mix to combine.

Add chicken and combine until meat is well coated. 

Seal bag well and place on a large plate or pyrex pan.

Place in refrigerator and marinade for 2-4 hours. 

Remove chicken from marinade and grill chicken over medium heat for for 6-8 minutes per side, until done. This will vary with different cuts of chicken or pork. 
Disclaimer: I am a brand ambassador for Nakano, but all thoughts and opinions are my own.