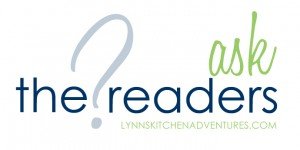 I want to start by thanking those of you who shared your story on last week's Ask the Readers question. You all are the best! That is not an easier subject to talk about and I really appreciate so many of you being willing to share your story. That was a question from a reader, but I enjoyed reading the comments so much. Knowing others understand and have walked the same path makes it much easier. Thank you!
Now for this week's question. This one is also from a reader and I am hoping you all can help.
I have a question. Are you familiar with grass fed beef? We have a freezer full and when I use the ground beef it seems to have a taste I'm not use to, like a gamey or wild taste. Any suggestions on getting the taste out or helping with the taste?
We covered cooking with venison several years ago for an Ask the Readers Question, but we have not talked about grass fed beef, so I thought this would be a great subject for ask the readers.
I grew up eating beef that my parents raised and we now buy half a beef each year from a local rancher and I have never noticed a gamey taste. Although, I am probably not the best person to judge a gamey taste, since I am used to eating deer and elk.
Grass fed beef does taste different, but to me it tastes better. It has a stronger beef taste, but is not something I thought of as gamey.
Some venison does taste very gamey to me and I usually use it in food that has a strong flavor like chili or mexican food. The strong spices often cover up some of the gamey taste. So, my suggestion would be that you could probably do something similar with the beef to cover up some of that flavor that you do not like.
So, what are your thoughts? Can you help?
Have you noticed that grass fed beef tastes different and gamey? Do you have any tips for helping with it if you do not like the taste of it?