Homemade Double Chocolate Doughnuts are easy to make and contain only 5 ingredients!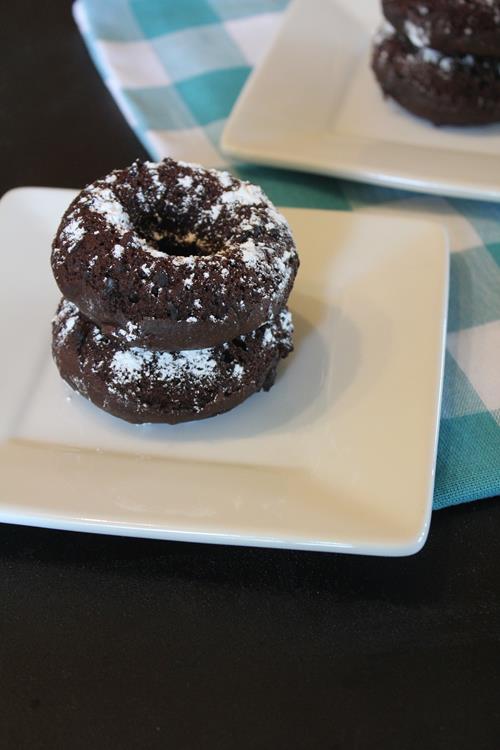 Making doughnuts at home is so easy with this 5 ingredient or less recipe. These are perfect for a weekend breakfast or a quick dessert. They are double chocolate, so the reality is that we love them anytime of day!
These are a simple baked cake type doughnut. The ingredient that makes them easy is a chocolate cake mix. It is also an ingredient that is usually a pantry staple. So you can make these doughnuts anytime you need a quick and easy treat.
The recipe calls for a regular chocolate cake mix, but I have also used King Arthur Gluten Free Chocolate Cake Mix and it works great as well. Which makes that a simple 5 ingredient gluten free treat!
If you don't have a doughnut pan you can also use a mini muffin tin or a regular muffin tin. Just adjust the time to about the same time you would bake a mini or regular muffin.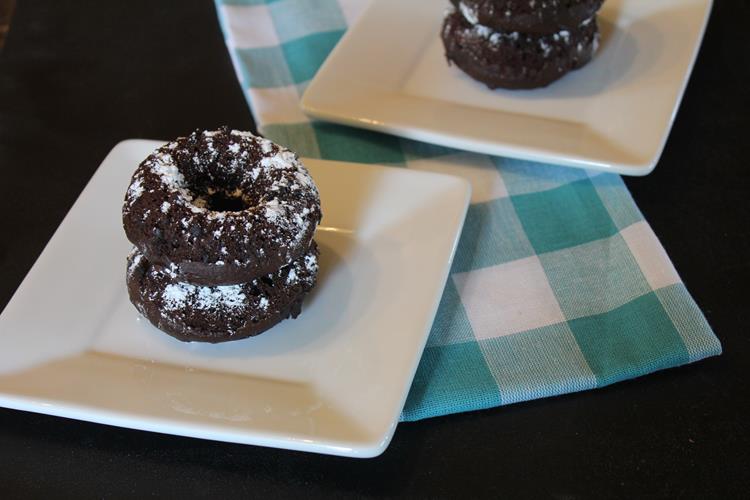 Double Chocolate Doughnuts- 5 Ingredients or Less Recipe
Makes about 18 doughnuts
1 chocolate cake mix ( I have used King Arthur Gluten Free Cake Mix and it works great) 

2 eggs

1/2 cup butter, melted

1 cup milk

1 cup chocolate chips
Preheat oven to 350 degrees.

In a bowl combine cake mix, eggs, butter, and milk. Beat until smooth, about 2 minutes. 

Stir in chocolate chips.

Spread into greased doughnut pans.

Bake for 13-15 minutes.

Remove from pan and cool on wire racks.
Note: You can sprinkle them with powdered sugar like I did for the picture, but you don't have to. I don't usually sprinkle them with powdered sugar, but it looked better for the picture.