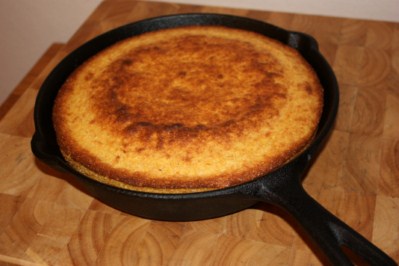 One of the things that amazed me when I first moved to Oklahoma was the vast difference in the food from what I grew up eating in Oregon. This difference seems even more evident during the holidays.
I could go on and on about things like okra and black eyed peas, but since Thanksgiving is this week I thought I would be a perfect time to talk stuffing.
The first time I was served stuffing/dressing in Oklahoma, I looked at the bowl sitting on the table and thought to myself, what in the world is that pile of dry, crumbly, yellow stuff.
I soon discovered that it was cornbread dressing, and I was less than impressed.
You see growing up in Oregon we ate our stuffing with bread, there was no cornbread in sight, and it was certainly not a dry dressing. It was always nice and moist.
Not only that, we called it stuffing when the turkey was stuffed with it and we called it dressing when it was cooked as a side dish.
In Oklahoma most people eat cornbread dressing and they seem to call it dressing no matter what kind it is. They also think my version of dressing/stuffing is very odd.
After 16 years in Oklahoma I have decided that cornbread dressing is really not all that bad, especially if made right.
Although being Oregon raised, if I have my choice I prefer the kind I grew up eating. But don't we usually prefer the foods we grew up eating, that is what makes them comfort foods after all.
Now I would love to hear your thoughts on northern versus southern stuffing/dressing.
What do you prefer? A cornbread type dressing or more of a northern style one?
And what do you call it? Is it dressing or stuffing in your house?