Last week we talked all about rice and I shared my favorite ways to serve rice. This week I am sharing my favorite easy bean recipes.
Beans are inexpensive to make and to serve a crowd. If you want a meal to stretch and serve more people just add some beans to it. Seriously, beans as a side dish make a meal stretch to serve way more people.
There is a reason that so many people grew up eating beans for dinner. In the south a big bowl of beans is often served with cornbread for dinner. No meat or at least not much meat. A simple bowl of beans and cornbread counts as a meal.
In the northern part of the U.S. beans are often served more as a soup or a baked bean type of meal. Growing up my mom would take navy or northern beans and with just a little bit of meat she would make huge pot of bean soup.
Just like rice though, beans don't have to be boring. There are so many ways to change them up and give them all kinds of flavor. They can be inexpensive and delicious to serve.
Today I am sharing a few of my favorite recipes for using beans and it includes a dessert. Yes, a dessert with beans that we love.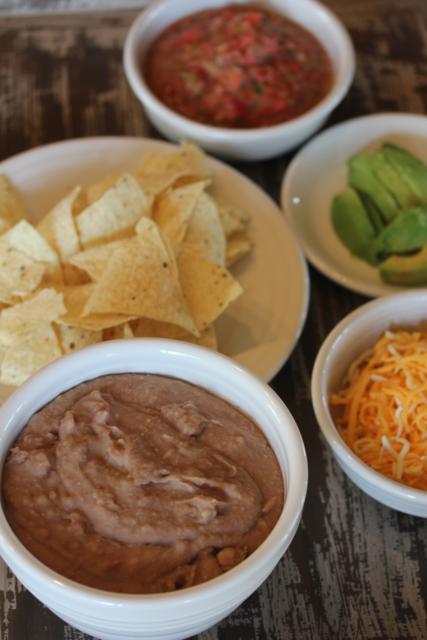 Cooking dried beans from scratch is the least expensive way to cook them. Yes, you can buy refried beans in a can, but homemade refried beans are the best. They are easy to make and have so much flavor. If you have never tried them, you need to. You might not buy the kind from a can again. They also freeze great. So make a big batch and keep some in the freezer.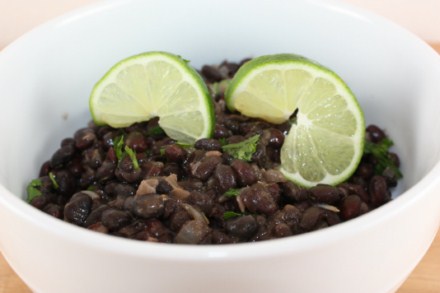 We love to serve taco bowls or Mexican type bowls with meat, rice, beans, and other toppings. Seasoned Black Beans work great for taco or Mexican bowls. This recipe uses canned beans so these seasoned beans are quick and easy to make.
Slow Cooked Pinto Beans is another recipe that is inexpensive to make because it uses dried beans. These work great for just about any type of Mexican meal. I love to serve these to company or a crowd of people because they are so cheap to make.
Slow Cooked Cheater Refried Beans is my go to recipe when I need a quick, but flavorful refried bean recipe. This recipe makes canned refried beans taste homemade.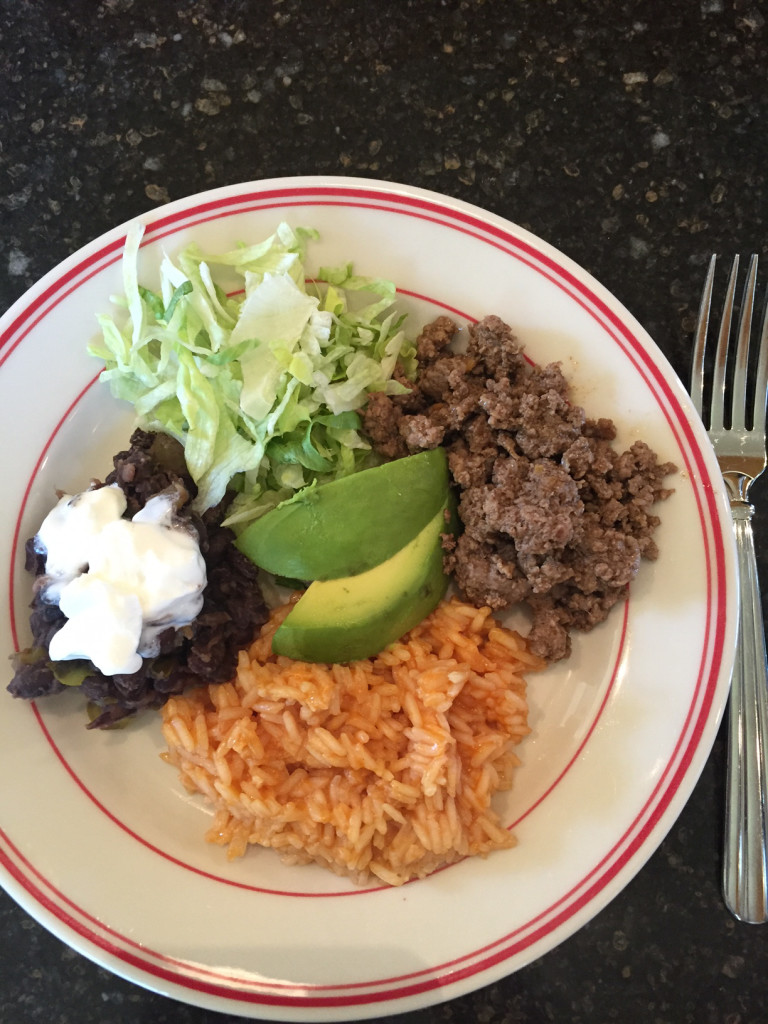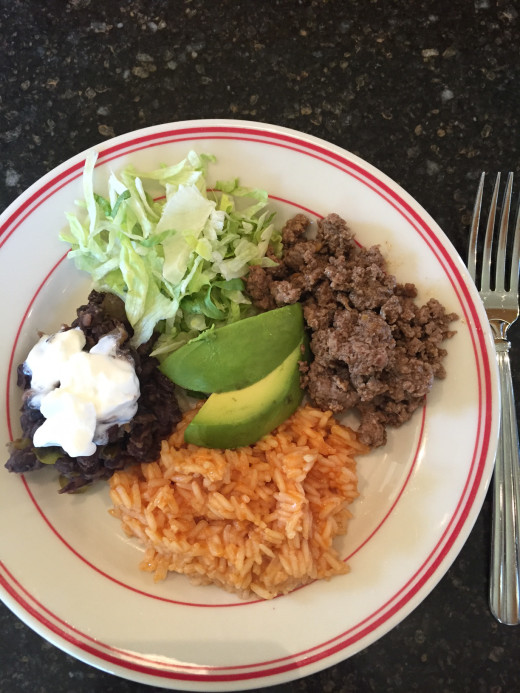 These Easy Spicy Black Beans are so easy to make, but they are full of flavor.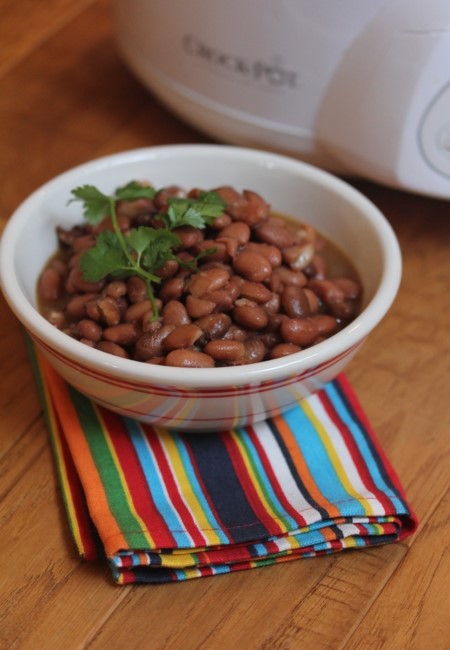 This simple ingredient gives you the best pot of beans every time. Seriously, if you want the best beans you need to try this.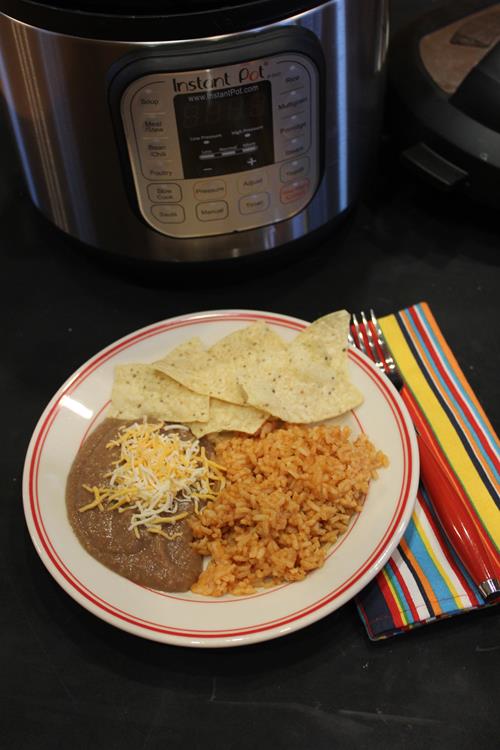 The Instant Pot is pretty much the quickest and easiest way to cook dried beans. Instant Pot Refried Beans are quick to make and taste so good! Refried beans are one of the first things I tell people to try in their Instant Pot because the Instant Pot makes cooking them so easy.
This recipe for baked beans is one of my favorite baked bean recipes because it is so easy. It uses canned beans so you can put it together in no time.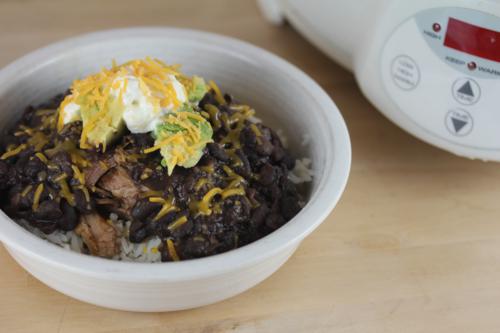 The picture on this recipe is really old and needs updating, but it is a great recipe for cooking dried black beans.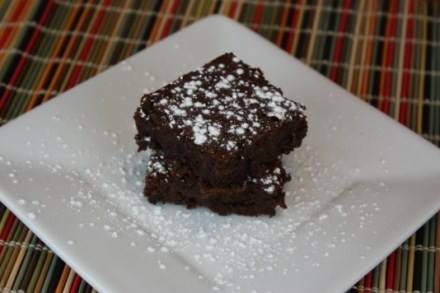 I know that using beans in a recipe sounds really odd, but these are so good. Even the pickiest eater in my family loves these. They are flourless, so they are a great gluten free dessert that uses regular everyday ingredients. This is a recipe I posted seven years ago, so the pictures need updated, so ignore the pictures and make the brownies.
Do you have a favorite way to serve beans that is easy and inexpensive? I would love to hear what your favorites are to make!