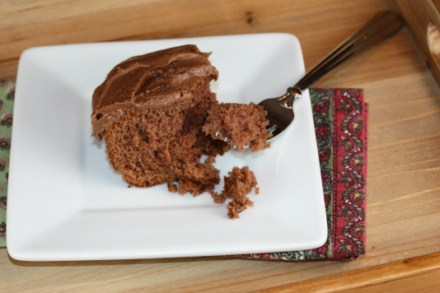 A few months ago I needed a quick and easy dessert to send to work with my husband. I did not have a lot of time and I knew I could make an easy dessert by doctoring up a cake mix. I pulled my Chocolate from the Cake Mix Doctor
cookbook off the shelf and started looking through it.
If you  are a beginner cook, or often need a quick and easy dessert, I highly recommend  The Cake Mix Doctor
cookbooks.
I have owned the The Cake Mix Doctor
and Chocolate from the Cake Mix Doctor
for years and have used them so much. They really do make desserts quick and easy. The author has even written The Cake Mix Doctor Bakes Gluten-Free
that my girls love to use.
Now, I will say that in general I am not a big fan of cake mixes, especially when just baked plain with frosting. I would prefer a homemade chocolate layer cake with homemade frosting over a chocolate cake mix any day, but doctored up cake mixes work great for quick and easy desserts. And I don't mind admitting that I often use them for just that.
Enough about cake mixes, let's get back to the recipe.
One of the recipes that caught my attention in the cookbook was a chocolate coconut cake. Chocolate and coconut are a classic combination that go so well together. I knew everyone would love it.
And I actually followed the recipe on this one. I don't think I made any changes. Can you believe it?!
And although I did not have a taste of this, everyone seemed to enjoy it very much.
What do you think of cake mixes? Do you use them or avoid them all together?
Chocolate Coconut Cake
Cake
1 chocolate cake mix ( either german chocolate or just chocolate)
1-8.5 ounce can cream of coconut
1 cup sour cream
1/4 cup oil
3 eggs
Frosting
4 ounces of german chocolate ( You can use regular chocolate here)
8 ounces cream cheese
1 tablespoon milk
1 teaspoon of vanilla
4 cups powdered sugar
Directions:
Preheat oven to 350 degrees.
Lightly grease a 9×13 pan and set aside.
In a large bowl mix together the cake mix, cream of coconut, sour cream, oil, vanilla, and eggs. Beat on low for about 2 minutes, scraping down the sides as needed.
Place the batter in 9×13 pan and bake for 35-40 minutes or until the cake is done.
Let cool
For Frosting:
In a bowl melt chocolate in the microwave on 50% power, stirring every 30 seconds until melted. Add melted chocolate to remaining ingredients and Beat all ingredients together well. This takes 2-3 minutes.
Spread frosting over cooled cake and enjoy!