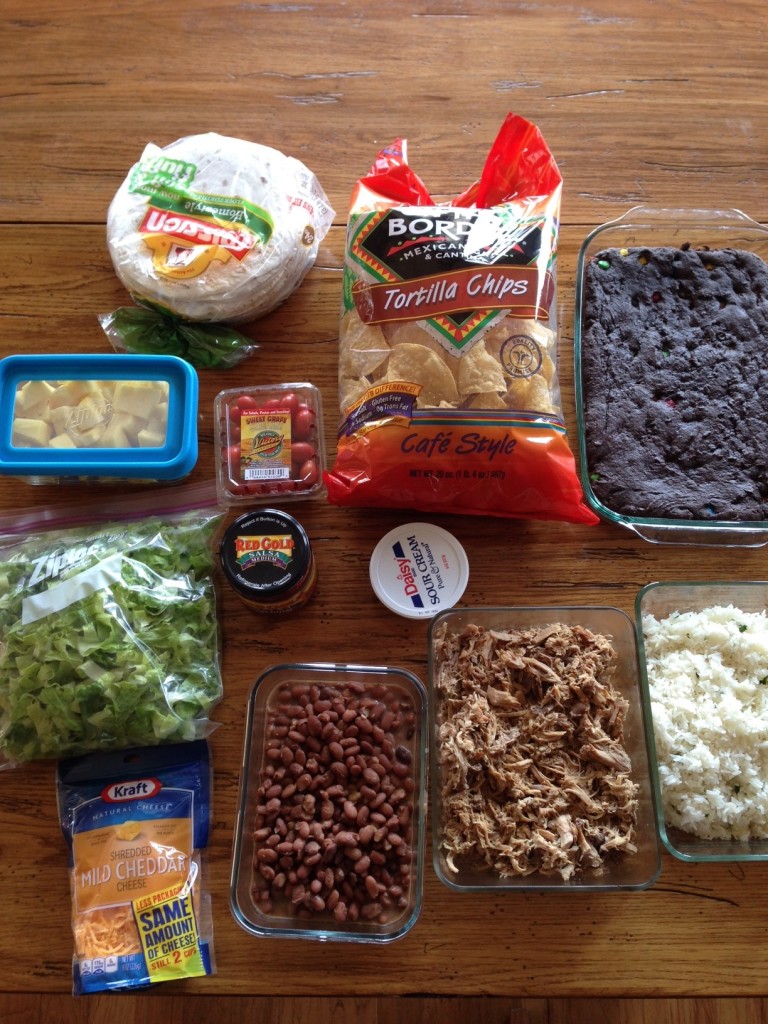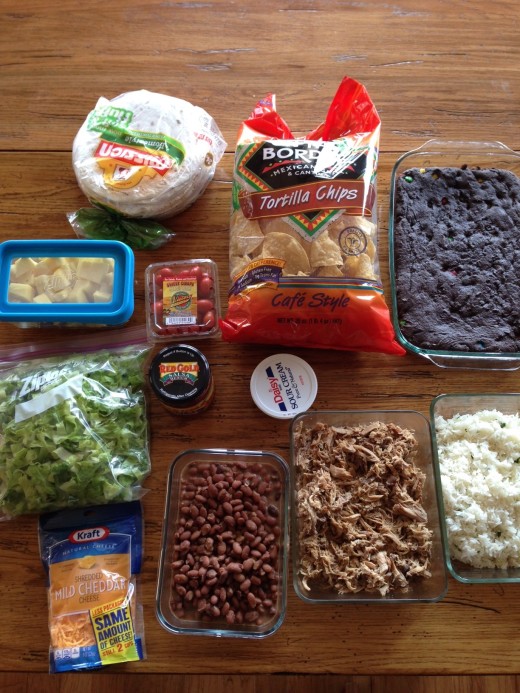 Entertaining does not have to be expensive or complicated. It can be easy to do and not break the budget.
Every couple of months I make lunch for a staff meeting at my husband's office. Some of you may be thinking that you would never want to do that. So let me just say I enjoy it. And since we own the business it is a small way I can help out. It is much cheaper for me to cook the meal than to order food in or go out to eat. Plus we live in a small town with not many restaurant choices. Cooking lunch is usually the best and easiest option.
I like coming up with different meals to serve. Most of the time I keep it very simple though. In the past I have taken taco soup, chili, lasagna, taco salad, and other meals like that.
A few weeks ago I decided to put together everything needed for a burrito bowl type lunch. I love serving burrito and taco type bowls when entertaining. They are so easy to make. Most of the meal can be made ahead or in the crock pot. And everyone can just put it together how they each like it.
When I put together this staff lunch I served spicy shredded pork, cilantro lime rice, and slow cooked pinto beans. This meal was for about 8-10 people, but for a large group I probably would have also served some taco meat with it for more variety.
To the main part of the meal I added cheese, sour cream, shredded lettuce, tomatoes, salsa, chips, and tortillas. I also served some fresh pineapple for those who wanted a little fruit with their meal.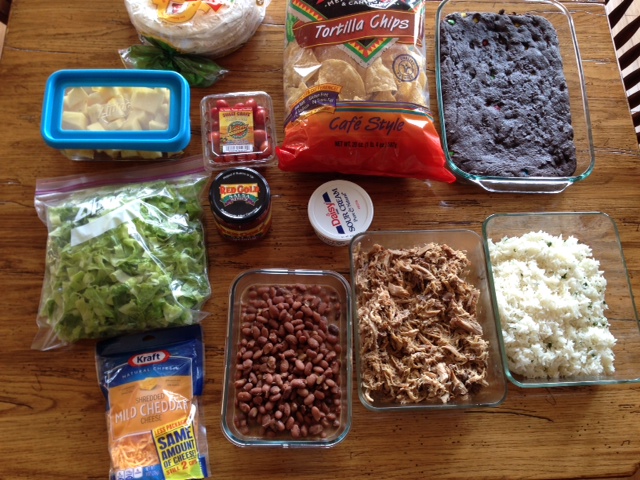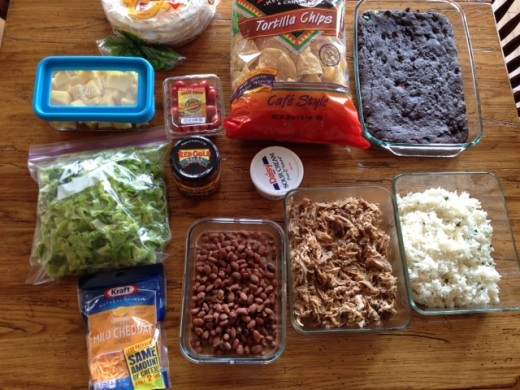 What I love about serving a meal like this is that it is easy to serve a lot of people who might have different food preferences.
With this combination you could have the rice, beans, and meat piled on top of each other with whatever additional toppings were desired. You could also skip the rice and turn it into a taco or Mexican salad of sorts, by using the lettuce as the base and piling everything on top of that. Add some chips and salsa to that and you have a great lunch.
If someone did not like those options they could easily turn it into a burrito. If someone else is dairy free they can just skip the cheese and sour cream. If someone was eating low carb or gluten free, they could easily just choose the foods that worked for them.
You get the idea. This really is a very simple and versatile meal to use when entertaining or serving a group of people. In fact, it is one of my favorite meals to serve when entertaining.
And in case you are wondering the pan in the upper right corner was dessert. It was also quick and easy to make and I will share it soon.
Since I am always trying to come up new things to serve I would love to hear your thoughts.
If I could bring you lunch what would you choose? Or if you were serving a meal like this for a staff meeting what would you make? I would also love to hear your favorite meal to serve for easy entertaining.