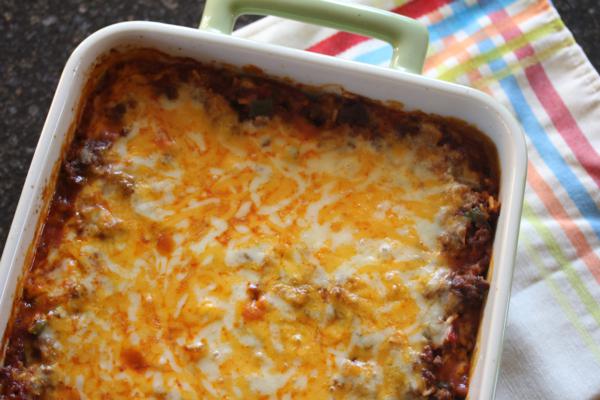 A quick and easy dinner!
1 cup uncooked instant rice
2 pounds ground beef
2 green peppers, cut into pieces
1 onion, chopped
4 cups marinara or spaghetti sauce
1 teaspoon salt
1 cup water
1 - 1½ cup shredded cheddar, Italian blend, or other shredded cheese
Preheat oven to 350 degrees.
In a skillet cook beef, peppers, and onions until meat is no longer pink and vegetables are tender. Drain off any fat.
Stir in rice, marinara sauce, salt, and water.
Spread into a greased 9x13 pan.
Sprinkle cheese on top.
Bake 20-22 minutes or until the rice is tender and cheese is completely melted.