I stepped outside one evening this week and this was the view. I had to stop and just watch it for a few minutes. It was a little calm in the midst of a stormy and crazy year.
Oklahoma has some of the most amazing sunsets. I need to stop and enjoy them a little more often.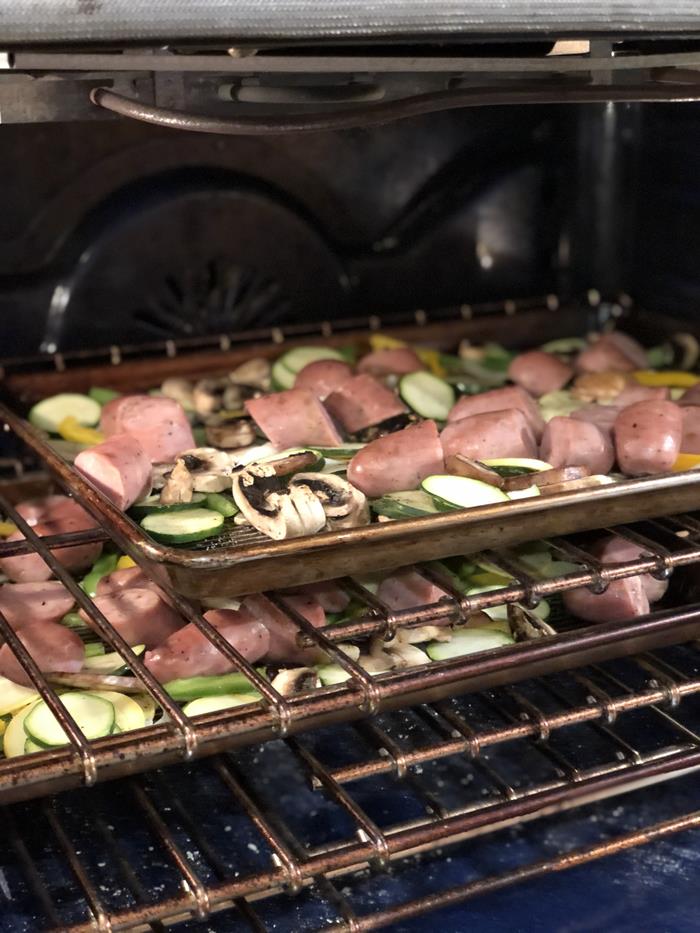 I have been sharing our meals over on my Facebook page. My goal in sharing these posts on Facebook is to keep it real. They are not picture-perfect images. See that dirty oven in the pictures…
It is a real life look at what I am serving my family. I don't always follow my menu plan. Not every meal turns out. And not every meal is one that everyone in my family enjoys.
And since we are keeping it real. This is what I served for dinner one night recently.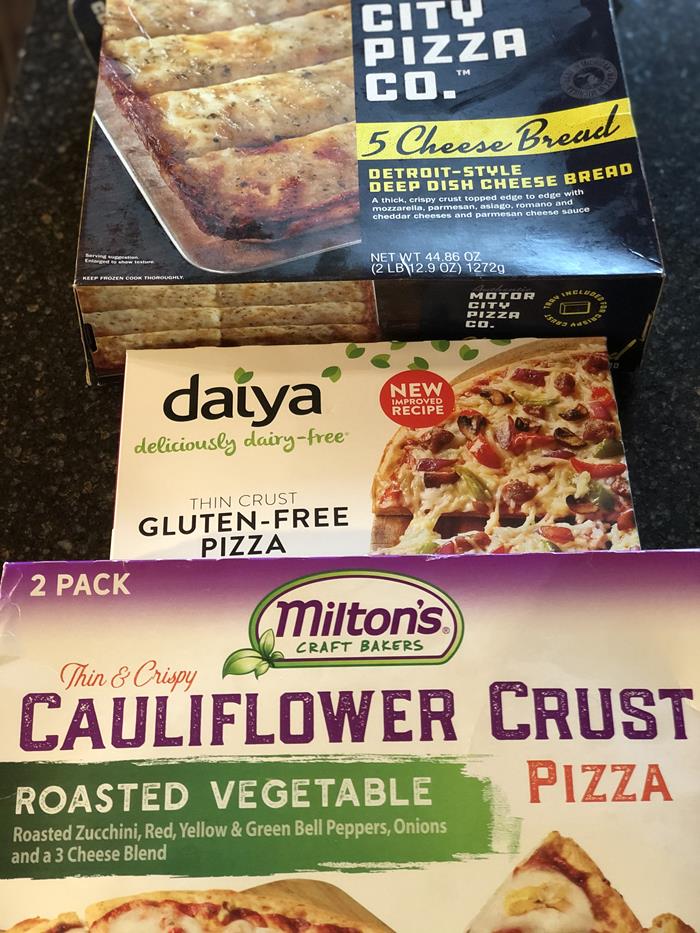 I often get asked how I manage to deal with all our food issues. The answer is that sometimes I don't manage it well at all.
Most of the time I make it work fine. I like to cook and don't mind the fact that we cook almost everything from scratch. Spending time in the kitchen is something that I enjoy.
However, there are days that our food life is overwhelming. There are days that I wish my husband could stop for take out pizza on his way home from work. There are crazy busy days that I wish I could buy more premade foods that would make our meals easy.
I had one of those days recently. I was just done with cooking. It actually lasted a few days. I did not want to cook or plan meals. So I kept it easy. We had breakfast for dinner one night. The next night I served three different kinds of frozen pizza in order to feed all of us.
My husband and son ate a deep dish cheese bread that I got at Costco. I added pepperoni to make it more pizza like. My oldest daughter and I ate cauliflower pizza. My other daughter ate a gluten free dairy free pizza. It wasn't gourmet or very healthy, but it got food on the table and got me out of my cooking rut.
If you are overwhelmed by life with food allergies or eating gluten free know that we all struggle sometimes. Even me. 🙂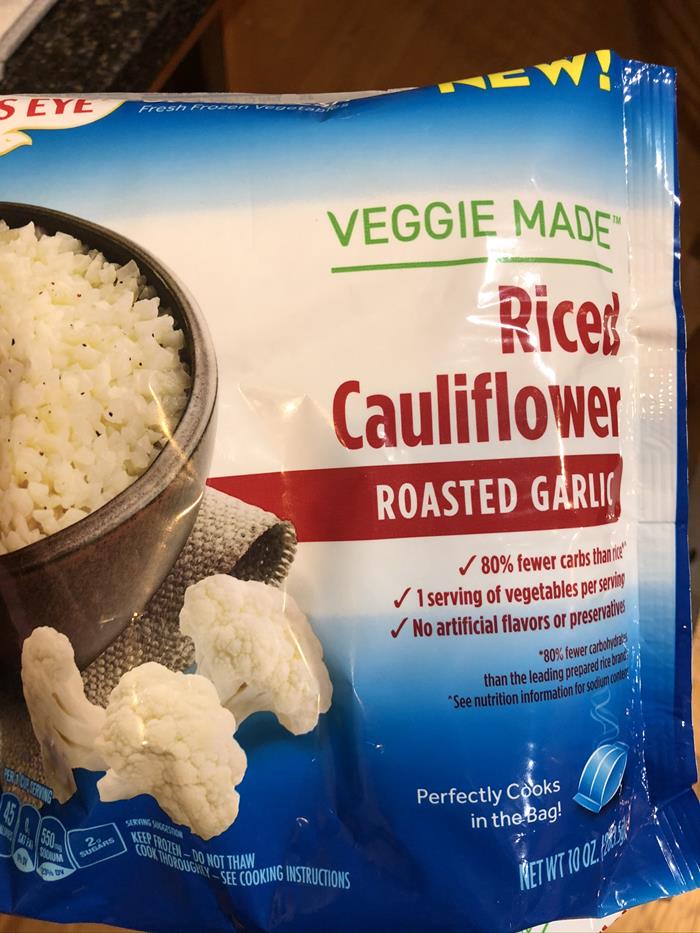 Because of some health issues, one of my daughters is watching the amount of grains that she eats. She is not eating completely grain-free, but she is eating low grain. I bought some packages of riced cauliflower for her to try.
This roasted garlic one was really good! We all enjoyed it. None of us actually ate it like rice. We ate it as more of a side dish and it was good. I will definitely buy it again for a vegetable side.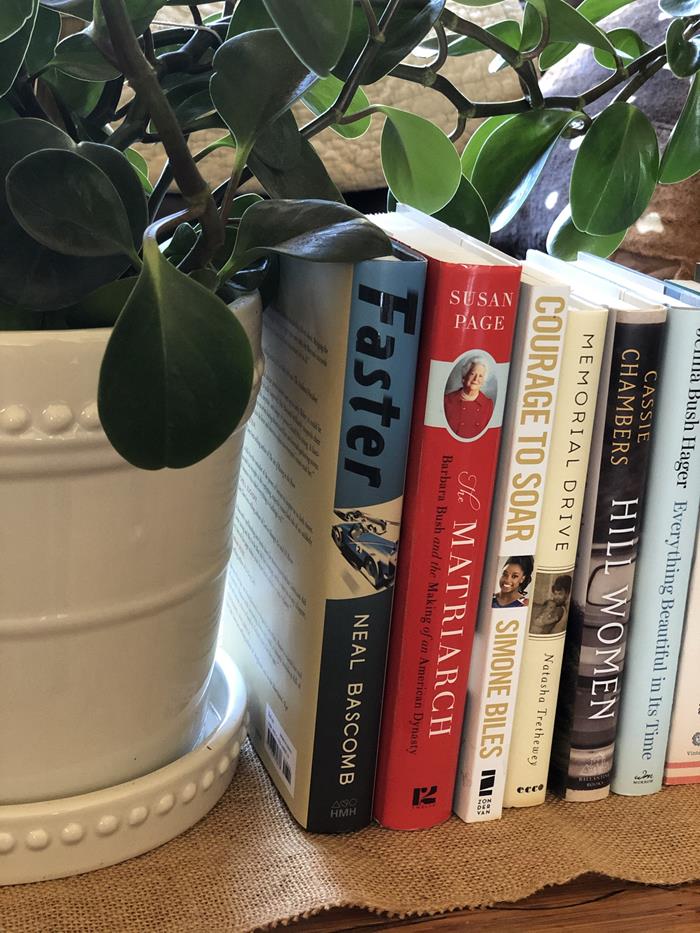 I shared my Nonfiction November reading list over on From Our Bookshelf. My reading life has suffered in 2020 and I am hoping that setting a reading goal for November will help get me back on track.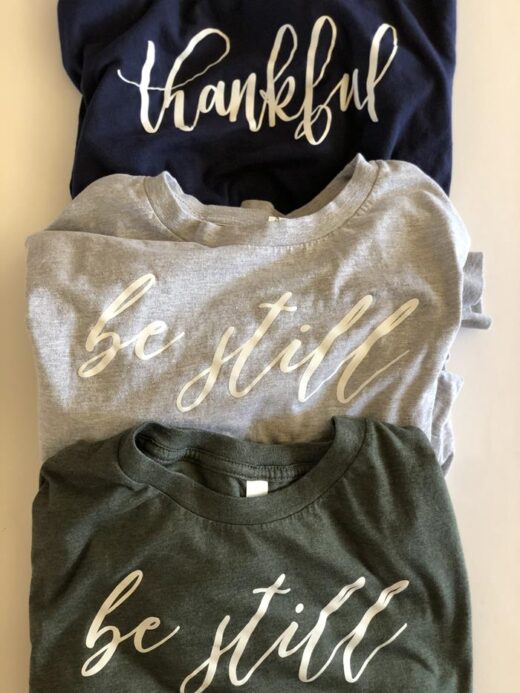 I love Elly and Grace t-shirts! I own seven or eight of them now. I will probably feature these in an upcoming gift guide, but I got a couple of new ones in the mail this week and wanted to share them with you. These would make a great gift for the holidays. And this isn't sponsored. They have no clue who I am. I just love their shirts.
I have ordered several different shirts from them, but I like the unisex short sleeve shirts and the unisex long sleeve shirts the best. I am tall and the lady's shirt don't fit me well, but all their shirts are great. I wear them all the time. I am really tempted to buy the Love Them Anyway shirt.
And if I was a fashion blogger or a better influencer I totally would have a better picture of those t-shirts for you…
I hope that your weekend includes some delicious food!
Lynn