I hope you all had a good week. Summer is going by way too quickly for me. I had quite a few projects that I wanted to tackle this summer and they are all taking way longer to get done than I wanted. But I guess that is how it goes sometimes.
I will totally admit that two of the projects, cleaning out our office closet and working on organizing the "junk" in our attic, have not been high on my list of things I want to do. Oh they need done, but the motivation to do them has been lacking….
Now for this week's Everyday Adventures.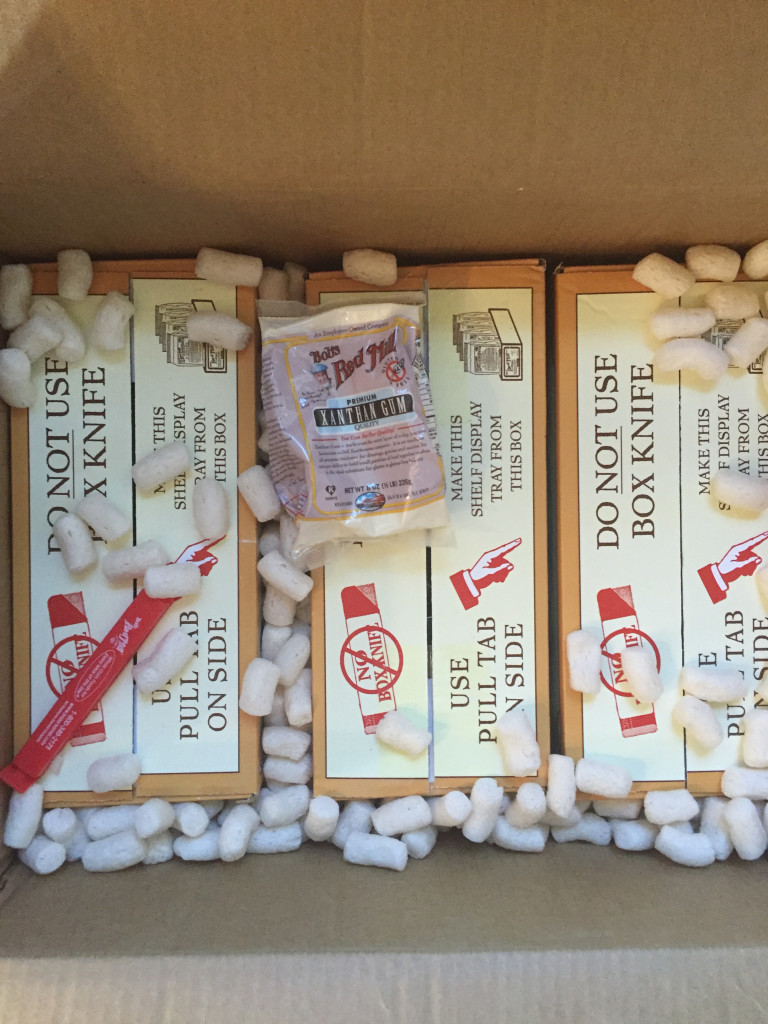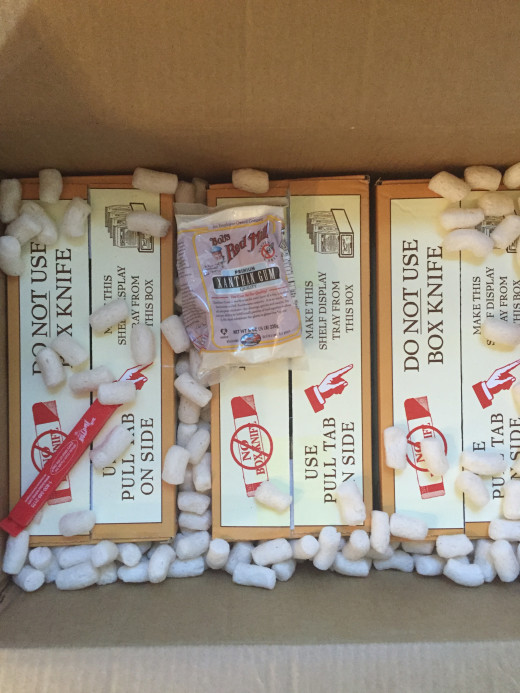 If you love Bob's Red Mill products and are not signed up for their emails you need to sign up. Several times a year they offer FREE SHIPPING. Now, I don't know how often they do this or how often they will continue to do it, but several times in the last year they have had free shipping codes.
Free shipping on products that I love that are really heavy. Yes please!
I think I have ordered something every time they offered it. They had a code recently and I ordered a few gluten free things that I needed. The box came this week and I was so excited. I can find Bob's Red Mill products in stores here in Oklahoma, but the selection is not always great and the price is expensive. So I love being able to get products straight from Bob's Red Mill. Now shipping is crazy high normally, but with free shipping it is totally worth ordering from them.
They are not paying me to say that either. I LOVE and use their products all the time. They are my favorite gluten flours and gluten free products to use. But I loved and used them long before I was gluten free. Gluten free or not, if you love their products I highly recommend signing up for their emails.
Just go to their main page and scroll to the bottom and there should be a spot to get on their list. You can always unsubscribe if you don't like it or get too many emails.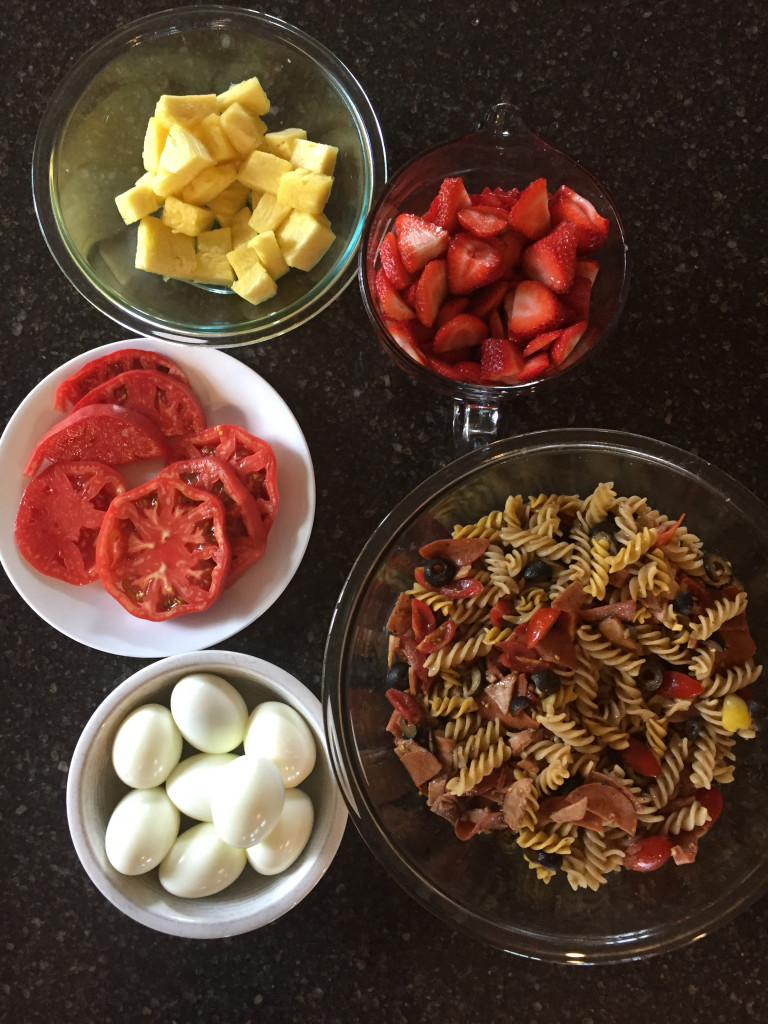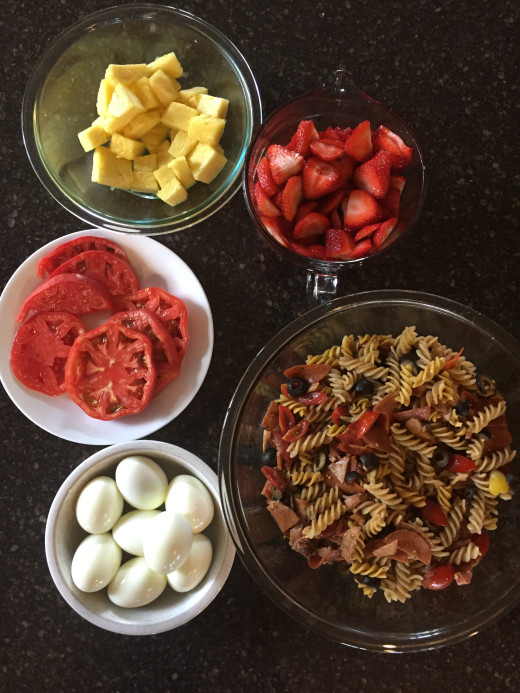 Triple digit weather in the forecast for most of the week means that summer pasta salad, boiled eggs, and fruit, might be on repeat a lot.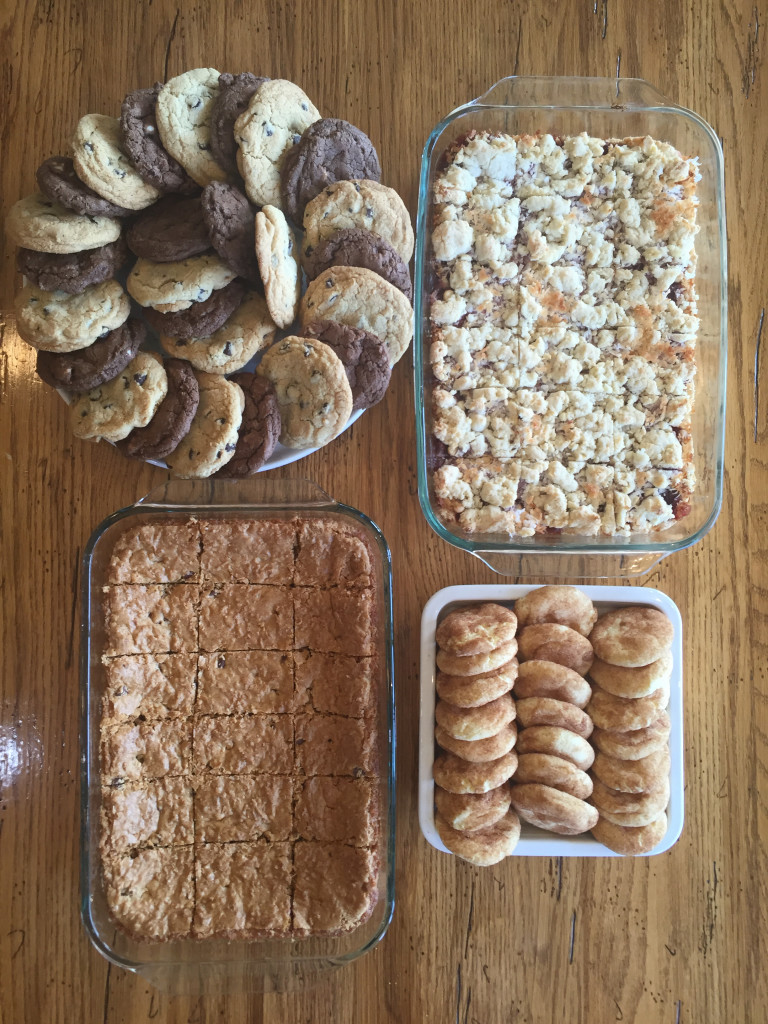 We had a picnic at our house last week and these are the desserts that my daughters and I made. They are all gluten free. Most of the people at the picnic were not gluten free. In fact, I think my daughters and I were the only ones that were, but these desserts were pretty much gone when everyone left.
Gluten free can and should taste great. Gluten free can be so good that no one will know it is gluten free. Gluten free food can be food that everyone enjoys. The cookies are recipes I am working on for a new project. They were delicious! The bars were gluten free coconut bars and coconut raspberry bars made with Bob's Red Mill 1 to 1 gf blend.
If you are gluten free don't be afraid to serve gluten free food to non gluten free eaters.
I shared this picture on Instagram the other day.
I enjoy running, but the reality is I don't always enjoy it. Some days I have to force myself out the door at 8 pm in hot humid weather in order to fit it in. Exercise is work. It is not easy, but it is worth it. Once it is done I never regret it. I only regret it when I don't take time to fit it in. The sunset made tonight's run a little more enjoyable.
There is a lot I could write about my running journey this last year. It has not been an easy year running for me, but I am keeping at it because the reality is that I never regret running once I am done. I only regret the days I don't.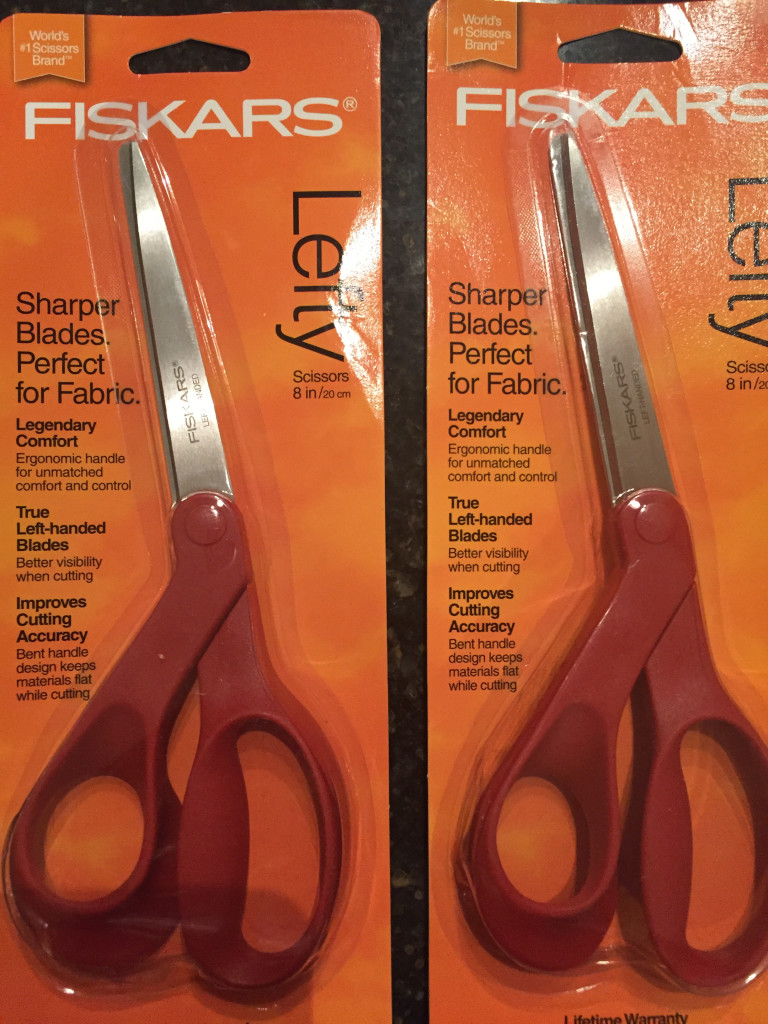 This is probably something left handed people can totally sympathize with. My son is the only left handed person in the family.
He was recently helping me with a project and I handed him a pair of scissors and told him what to do. I left the room for a minute and came back to check on him. He was totally frustrated and said something like, "Mom something is wrong with this stuff. It just won't cut right."
The reality was that something was wrong with his mom, who handed him my regular scissors. The ones meant for a right handed person. They were not cutting right for him because he was using his left hand. Some scissors will work fine for the left hand, but many won't. Especially when it is a tough to cut product.
My son is 14. You would think we would have this down by now. But no we don't. I just don't think about. And we only have 1 pair of left handed scissors in our house.
So I went right to Amazon and ordered him two more pairs of left handed scissors. I just got two inexpensive pairs. But now we have enough pairs to keep them in my desk, his desk, and in the kitchen. If you are left handed I would love to hear what scissors you love.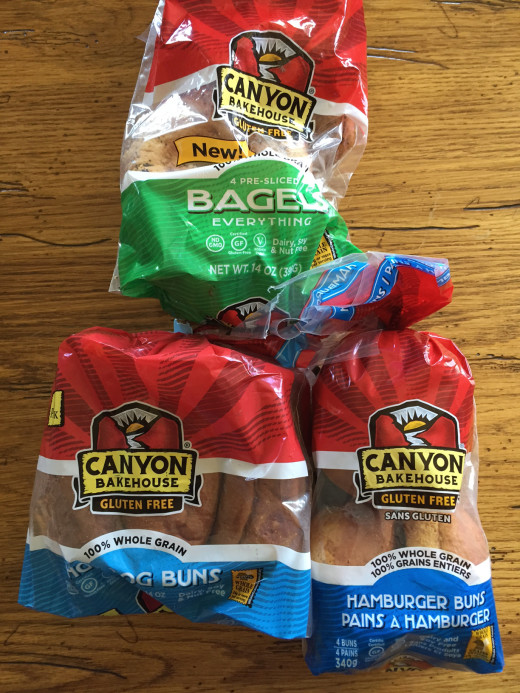 I got some fun mail this week!
Canyon Bakehouse sent me a box of products to try this week. We love their bread and products. I am so excited that they have taken the sesame out of some of their products. It seems like a little thing, but sesame free hamburger and hot dog buns can be hard to find. So I love that they are making more products sesame free.
I hope you have a good weekend. I plan to work on some projects. Maybe I will even start on that closet and attic….