Omelets are a great gluten free breakfast or breakfast for dinner. They are quick and easy to make and they contain basic everyday ingredients.
One of my goals with this gluten free dinner recipes series is to share regular food that is gluten free. Omelets fit into that category. Basic omelet ingredients are naturally gluten free.
As long as you read the labels for any add ins that you might add to your omelet you are fine. You will have easy everyday food that just happens to be gluten free.
And omelets are gluten free food that everyone will enjoy. You can serve them to anyone and they will not think about the fact that they are gluten free.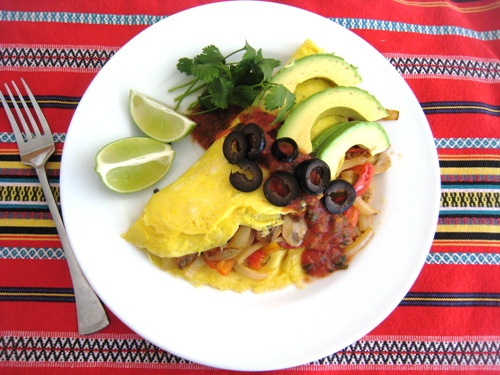 I love this Fajita Omelet from Good Cheap Eats. It has the flavor of fajitas, but in an omelet form. Delicious! The best thing is that you do not have to do anything to this to make it gluten free. All the ingredients in this fajita omelet are gluten free.