Fall, football, fun, and grilling just go together. Don't they?
I am not a huge sports fan. Is that okay to admit? However, I married into a big sports loving family, especially when it comes to football.
And not just any football team. We live in Oklahoma. My father-in-law worked for OU for years, and my husband graduated from OU College of Dentistry.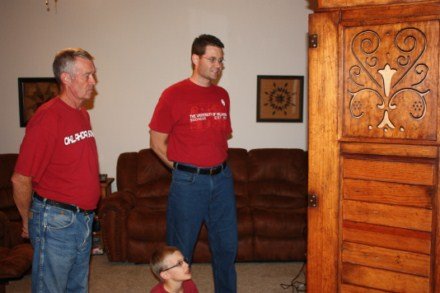 Any guesses who we were cheering for last Saturday night? Any guesses who will be watching OU play Missouri tomorrow night?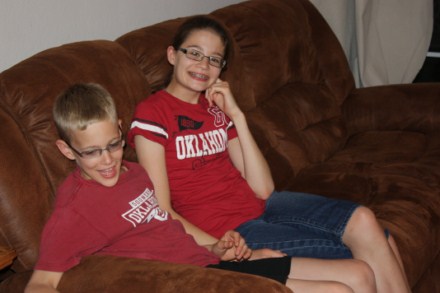 Okay, so it is not hard to guess that if OU is playing football, my family is usually watching.
And what is football without some good food?
Since I love to cook, and I don't usually mind missing a few minutes of the game, I am usually the one in charge of the food when it comes to football games. And really I do not mind at all.
However, I do like to keep it simple and plan ahead, not just when it comes to football food, but when it comes to entertaining in general.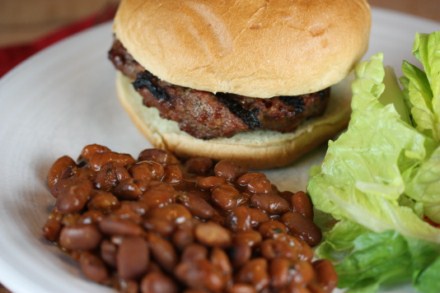 Football food and grilling are the perfect combination. I love to grill hamburgers and hot dogs on game day. Hot dogs are easy and very kid friendly. Hamburgers are great because you can make the hamburger patties ahead of time and cook them when you are ready. You can set out all the toppings and everyone can fix their own with the toppings that they enjoy.
In the spirit of keeping things simple, I love to take a few cans of Bush's Baked Beans and place them in the crock pot to heat on low. You can pick your favorite flavor, or if you have a large group you can use several crock pots and serve several varieties of baked beans. The beans really do not take long to heat in the crock pot and it keeps it quick and easy.
And we can't forget dessert when watching football and entertaining. Again, I like to keep it pretty simple and bake up a few batches of cookies for everyone to enjoy. Cookies are something that everyone likes, and a few different varieties set out on a large platter is easy to do. You can even make your cookies ahead of time, freeze them, and take them out on game day to enjoy.
Next week I will be sharing two of our favorite game day grilled hamburgers, Maple Sausage Burger and Bacon Chipotle Cheeseburger. So, stay tuned for those.
Now for a Game Day Giveaway from Bush's Baked Beans!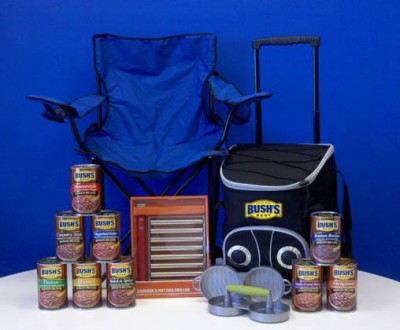 Bush's Baked Beans is giving away one Grilling Kit to one of my readers. This kit includes:
One black Bush's branded cooler with speakers
o   Cooler has side zippered pocket with jack to allow for compatibility with MP3 player and front pocket to store accessories
Two royal blue Bush's branded folding chairs
o   Chairs have built in cup holders on each side
One hamburger press with handles
o   Prep two perfect burgers with this two-piece press, an easy way to make neat and uniformly sized patties
One hot dog/brat griller
o   Six-slot stainless steel cooker produces professional-style results while keeping foods from failing through the grill
Vouchers for Bush's Baked Beans to serve up to 20 guests (or 5 cans)
To Enter: Just leave me a comment telling me your favorite game day food and/or what team you are cheering for this football season?
Giveaway will end Tuesday September 27th, 2011, at 6 pm CST
If you are reading this by email you must click here and leave a comment. Responding to this email will not count as an entry.
For more giveaway details please see my giveaway policy.
Disclaimer: I was compensated for my time, and I received a kit similar to the one above, from Bush's Baked Beans, but my thoughts and opinions are my own.