These flourless brownies are simple and delicious. They have a peppermint flavor that pairs perfectly with chocolate. And these are flourless, so they are also gluten free!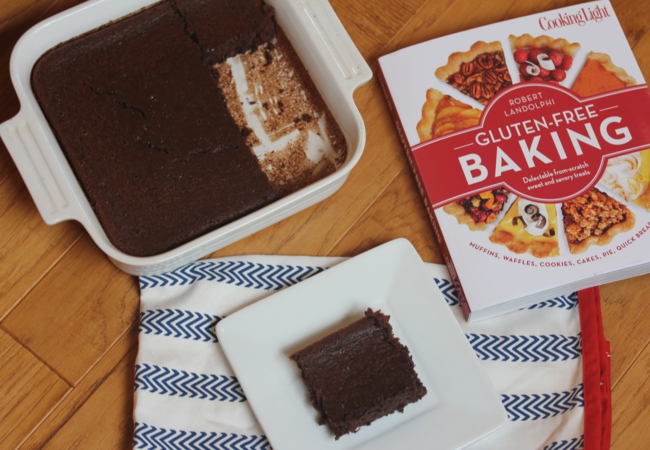 This recipe for my Cooking Through My Collection series was one of those recipes that I debated on what section of my site to post it on. It comes from a gluten free cookbook, but it is a gluten free recipe that everyone can make and enjoy because it does not contain any special ingredients. Since it was a recipe anyone can enjoy, gluten free or not, I decided to share it here in my main section instead of my gluten free section.
If you are not gluten free, but have a friend or family member that is these would be a great dessert to make for them. And even if you are not gluten free, these are delicious and worth trying.
My family loved these brownies, even with the secret ingredient of beans. Yes I said beans, but stay with me on this one.
I have a black bean brownie recipe already on my site that I have been making for several years now. Black beans may seem like a strange ingredient for brownies, but they work great and you will never know they are in the brownies. Really you won't. Yes, they have a little bit of a healthier taste, but they do not taste like beans.
This recipe comes from Gluten Free Baking by Cooking Light. I was sent this book a few months ago as part of the Cooking Light Bloggers Connection. I knew I would enjoy this cookbook right away.
One thing I instantly loved about the book was the fact that it did not use a gluten free blend or blends. The recipes in this book use gluten free ingredients and flours, but you don't have to make a certain blend to make the recipes.
If you are gluten free you probably understand why I love this. Many gluten free cookbooks require you to make or buy a special blend. Currently in my cupboard I have at least four gluten free flour blends and I really don't have space for any more, so I love having recipes that use individual ingredients instead. I have only made this one recipe from the cookbook, and since it is flourless it does not contain any gluten free flours, but I look forward to trying more of the recipes. They look delicious.
If you are gluten free or know someone that is I think this is a cookbook worth looking at.
Now for the recipe. I love that these are easy to make and use simple ingredients.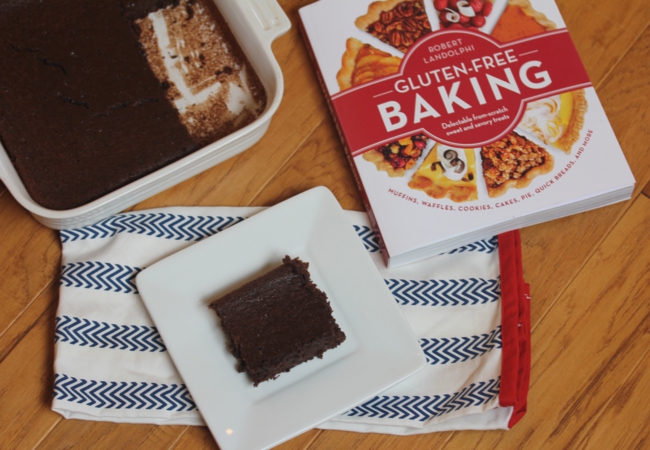 Flourless Peppermint Brownies
3/4 cup sugar
1/4 cup unsweetened cocoa
3 tablespoons oil
1 teaspoon instant coffee granules
1/2 teaspoon baking powder
1/2 teaspoon peppermint extract
1/8 teaspoon salt
1- 15 ounce can black beans, rinsed and drained
3 eggs
1/2 cup bittersweet chocolate chips
2 tablespoons powdered sugar, optional for sprinkling on top of the finished brownies
Preheat oven to 350 degrees.
In a food processor combine first nine ingredients. Process until smooth.
Carefully stir in chocolate chips.
Spread into a greased 9 inch square baking pan.
Bake for 20 minutes.
Let cool and cut into squares.
Sprinkle with powdered sugar if desired.